Spy Shots: Rare Aston Martin One-77 Laps Nürburgring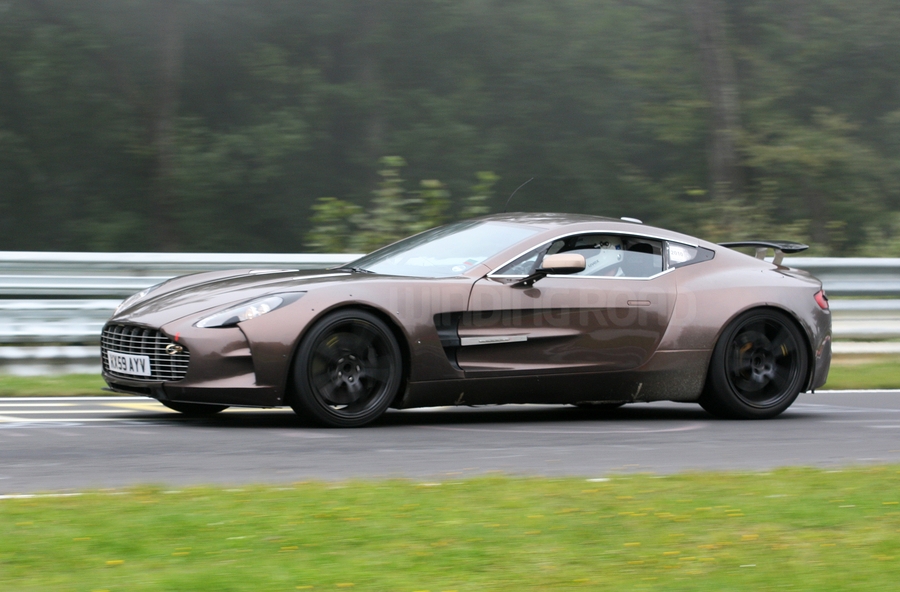 The Aston Martin One-77 is pretty rare, with only 77 examples produced, so when our spy photographer caught one on the Nürburgring, he did the right thing by snapping a few pictures and sending them our way.
Powered by a 7.3-liter, naturally aspirated V-12, it puts more than 700 horsepower to the rear wheels, and hits 60 miles per hour in about 3.5 seconds.
This particular example, for some reason, has the words "dirty Shirley" scrawled on the rear end in yellow. The only dirty Shirley we know is the drink (Sprite, vodka, grenadine, garnished with a maraschino cherry pierced on a plastic sword). Delicious!
The photographer offers one sole comment, below.
I know this is not a scoop anymore but this is still a rare sight and will probably stay so, the hot Aston Martin One-77 lapping the Nürburgring.