Spy Shots: Porsche Boxster Driven Hard At Nürburgring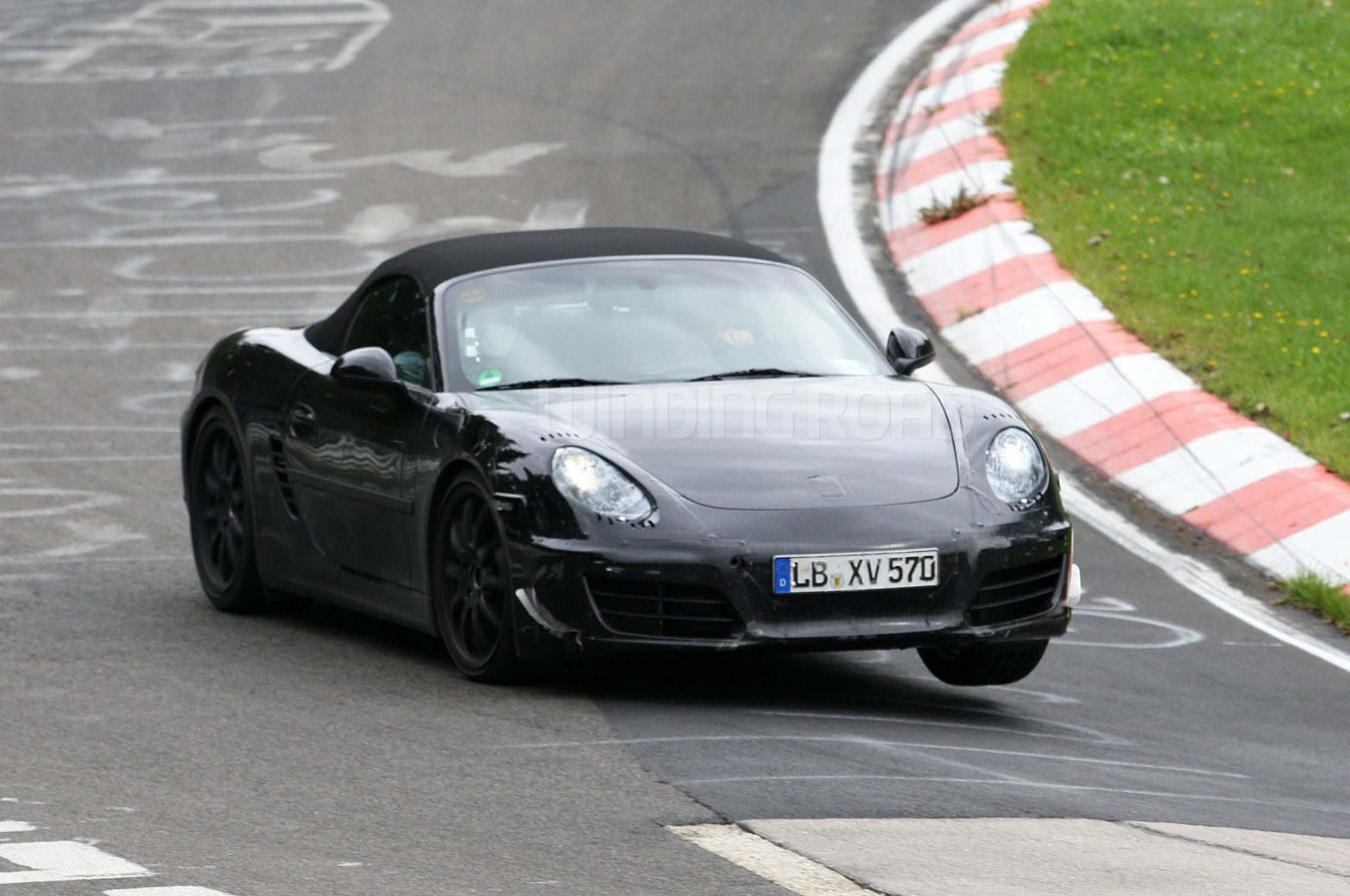 Today, we got these spy shots of the Porsche Boxster testing on the Nürburgring. They don't really reveal anything since the last time we saw it, but we sure love to see the car getting rowdy at the track.
The Boxster, seen here picking up a wheel(!), will be an evolution of the current model. We can probably expect a little bit more power from the boxer engines on offer.
Scroll down for the photographer's comments.

Porsche are still busy with developing the next generation Boxster and here are the latest photos while lapping the Nürburgring.