Spy Shots: Pagani C9 Spotted In South Africa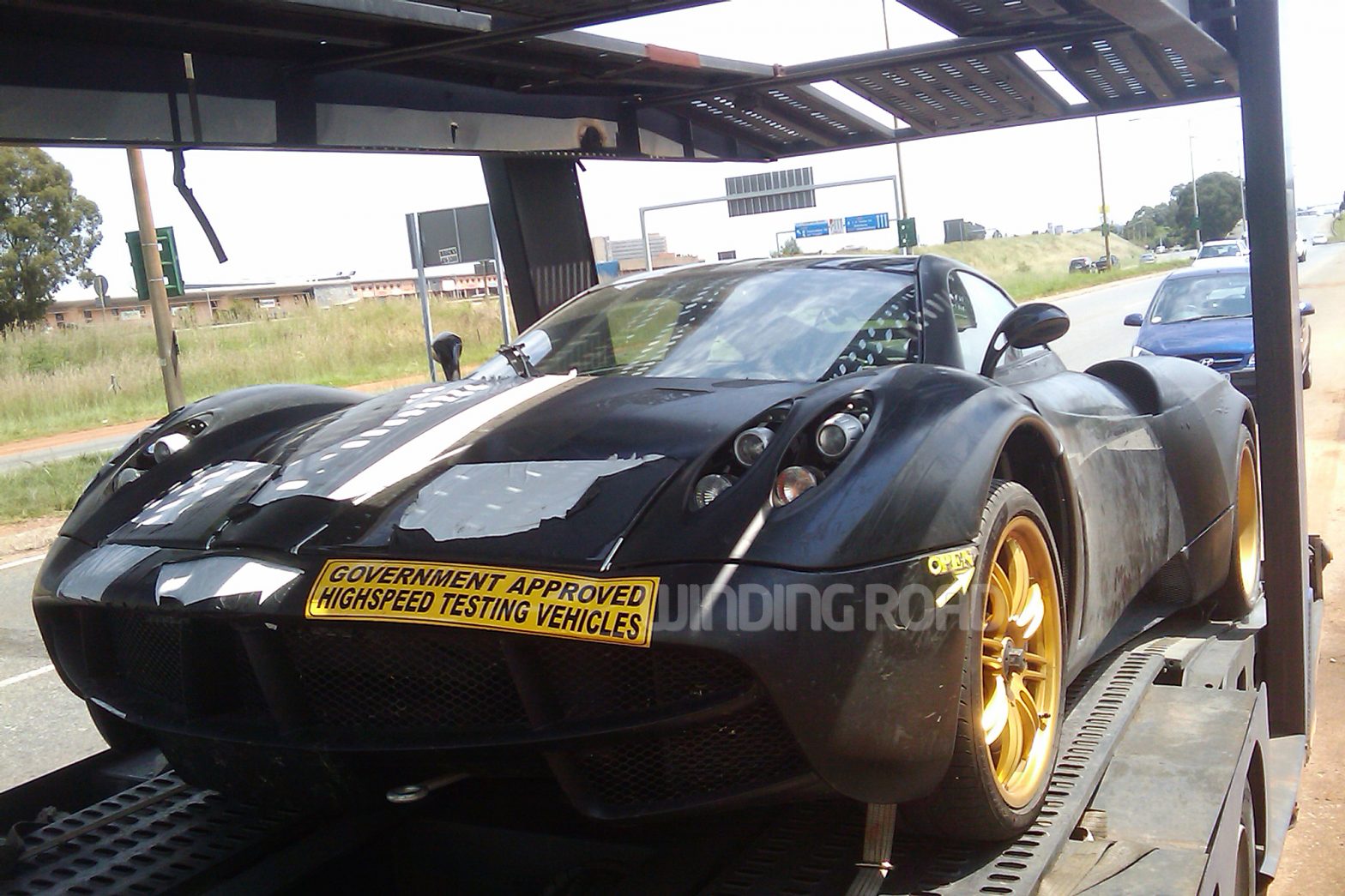 Pagani, maker of the infamous Zonda, is working on a new supercar, the Pagani C9, as seen in these spy photos, taken in South Africa.
The C9 will borrow its 6.0-liter V-12 AMG engine from Mercedes-Benz, which will push it around with 700 horsepower and 737 pound-feet of torque. (The AMG biturbo V-12 makes just 612 horsepower, so Pagani must be doing some tinkering tease out that extra power.)
Slated to begin production late this year, expect a price tag in the neighborhood of $1.23 million.
Check out the Pagani C9 in the gallery, or scroll down for comments from our photographer.

Thanks to a sharp eyed guy in South Africa we got some photos of the new Pagani Supercar, the C9. It will feature a 6.0 liter V12 Mercedes-Benz AMG engine delivering some 700 horsepower and 1000 Nm of torque. When the production in on in late 2010, the Pagani will cost around € 900.000 so you still have some time to save your money.
BTW, anyone have a sticker for me, Highspeed testing vehicle and that's even Goverment approved.