Spy Shots: Next-Gen Mercedes-Benz GL-Class As Big As Ever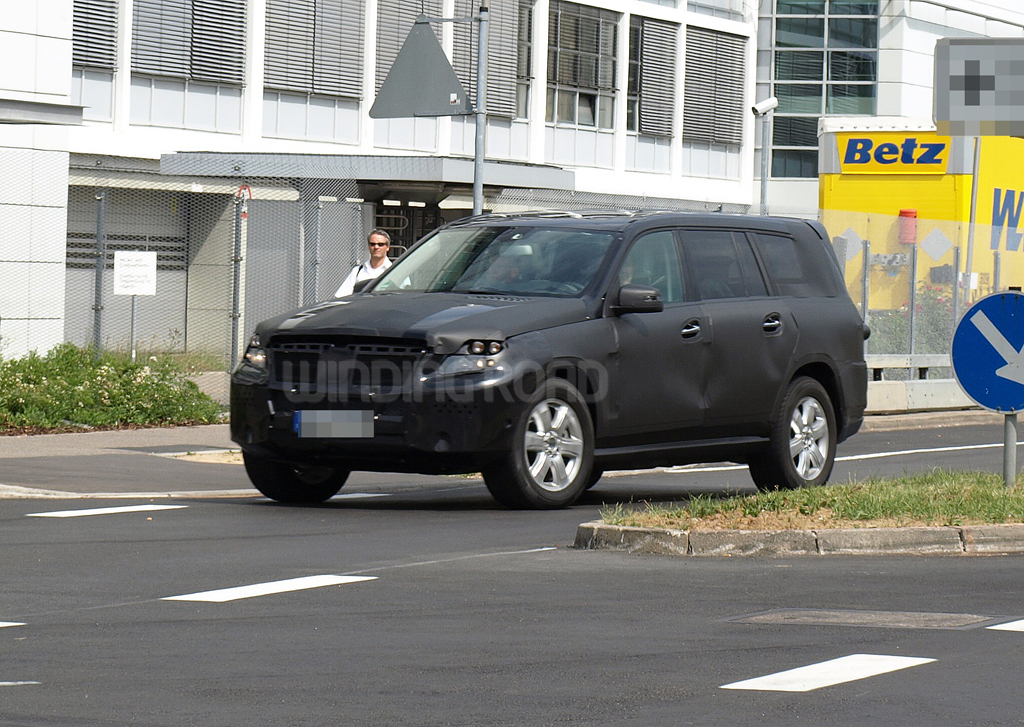 Mercedes-Benz is hard at work developing the next-generation of its monstrous GL-Class. As with the current model, the GL rides on a stretched and widened version of the ML-Class. Engine choices shouldn't change much, with gas- and diesel-powered V-6s being available. Expect a gas-powered V-8 to be the top-end motor.
The seven-seat GL looks to do battle with the recently updated Infiniti QX56 and the Audi Q7. The big Benz should show up on the auto show circuit sometime in 2012 with sales starting shortly after that.
Please scroll down for commentary from our spy photographer.
Its busy at Mercedes today, now we can also bring you the very first spy photos of the next-generation Mercedes GL. Based on a longer platform of the new ML it will share technical data with the ML. Not much info is known yet, but we expect the new GL to debut in 2012.