Spy Shots: New Citroën C4 Tests In Sweden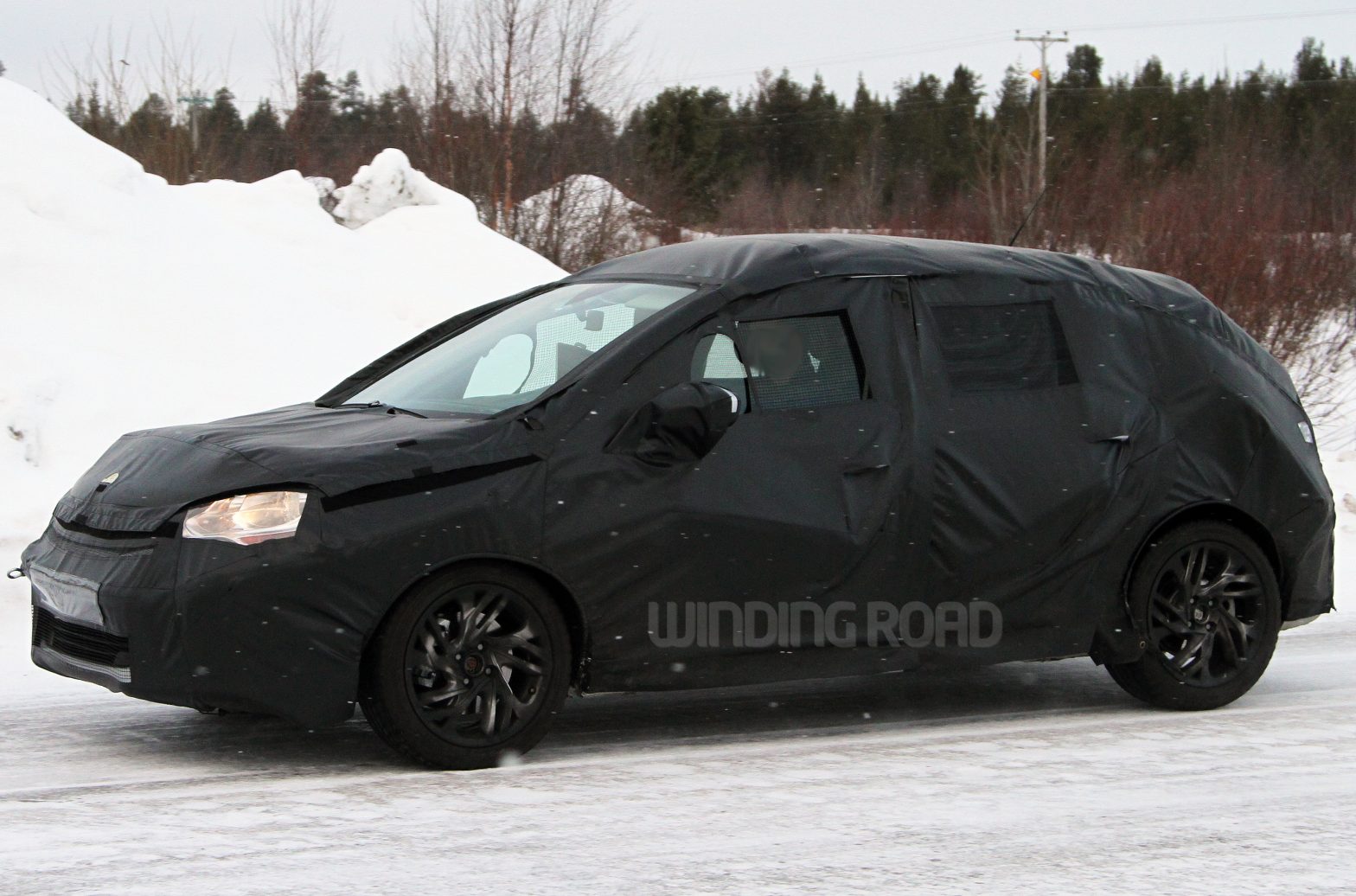 We just received these spy shots of the new Citroën C4 in cold weather testing in Sweden.
It's covered in a lot of camouflage, so it's hard to make out most of the details. Our spy photographer, however, suggests the possibility of a diesel hybrid powertrain, something most Americans won't be envious of, even though they should.
Vive la France!
Euro car nerds can cop a glimpse of the Citroën C4 in the gallery. Photographer's comments follow.
The new Citroen C4 has been caught before while testing in hot weather but this time we caught it during cold weather testing in Sweden. And as usual when shooting French prototypes, the camouflage doesn't reveal too much. But at least we can see some of the overall lines and the shape of the headlights. The alloy wheels look pretty funky as well. And, will we find the panoramic windshield known from the C3 in the C4?
Just as with the smaller C3 that got its funkier brother DS3, the C4 will also get a more lifestyle version with the DS4. And something we might be pretty sure of is that the new C4 will be both lighter and more fuel efficient. And we expect a diesel-hybrid to come along as well to complete the range of petrol and diesel engines.
The new C4 will make its debut at the Paris car Show in 2010.