Spy Shots: Mercedes-Benz SLK Spotted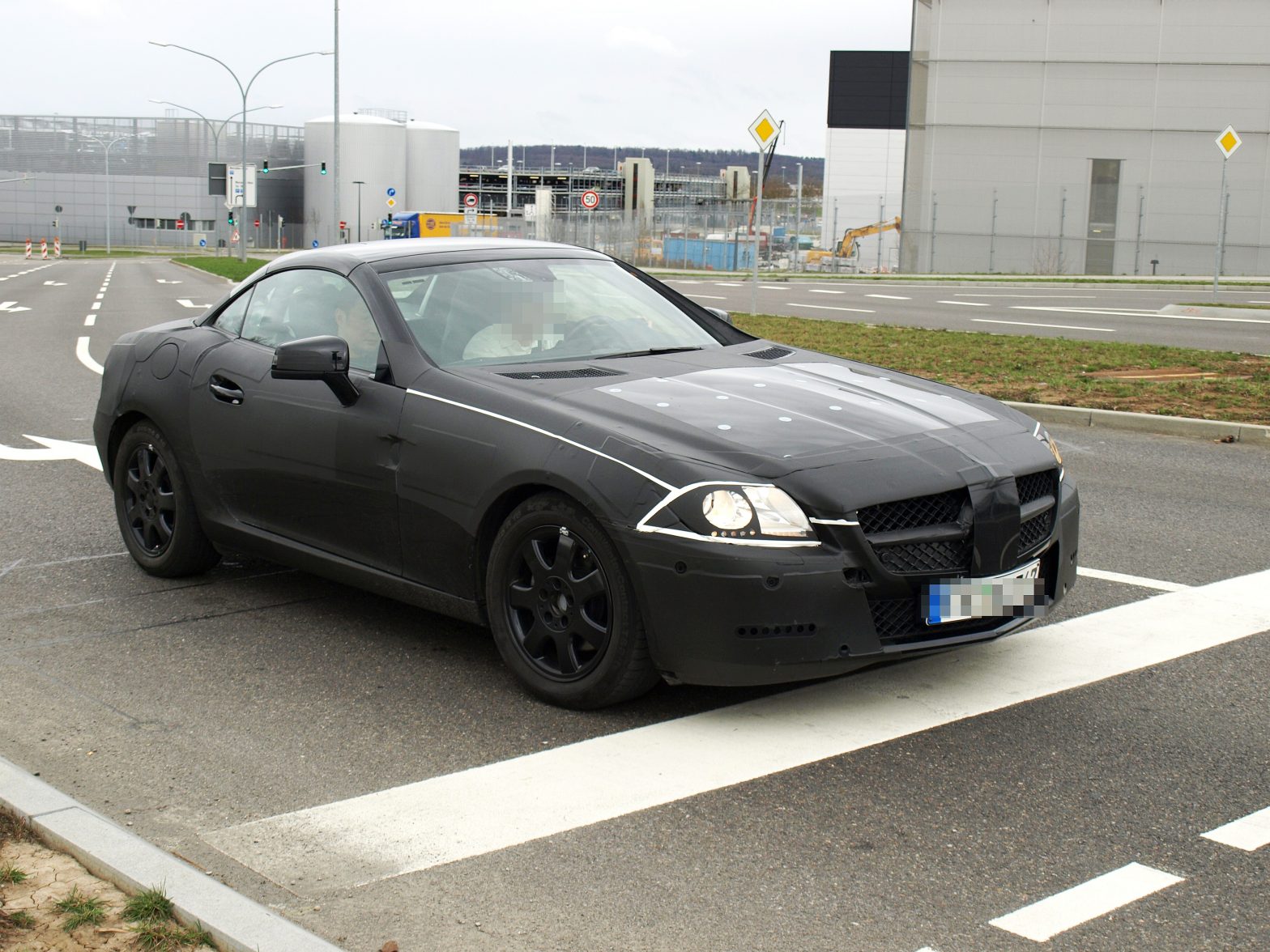 The updated Mercedes-Benz SLK was spied, and our photographer was able to take a peek at the interior.
The SLK appears to be about the same size as the current version, but we suspect Mercedes-Benz may be lightening the load and tinkering under the hood to get better fuel economy. It may be getting all new engines, and possible a diesel variant for some markets.
It's hard to tell from these photos, but it looks as though it may have some LEDs built into the lighting elements. The grille is more upright, as we have seen on a lot of the range. The side mirrors are also mounted lower on the door.
We don't expect the updated SLK to debut until next year, but we'll keep on the lookout for more spy shots.