Spy Shots: Lamborghini Gallardo LP 570-4 Superleggera Spyder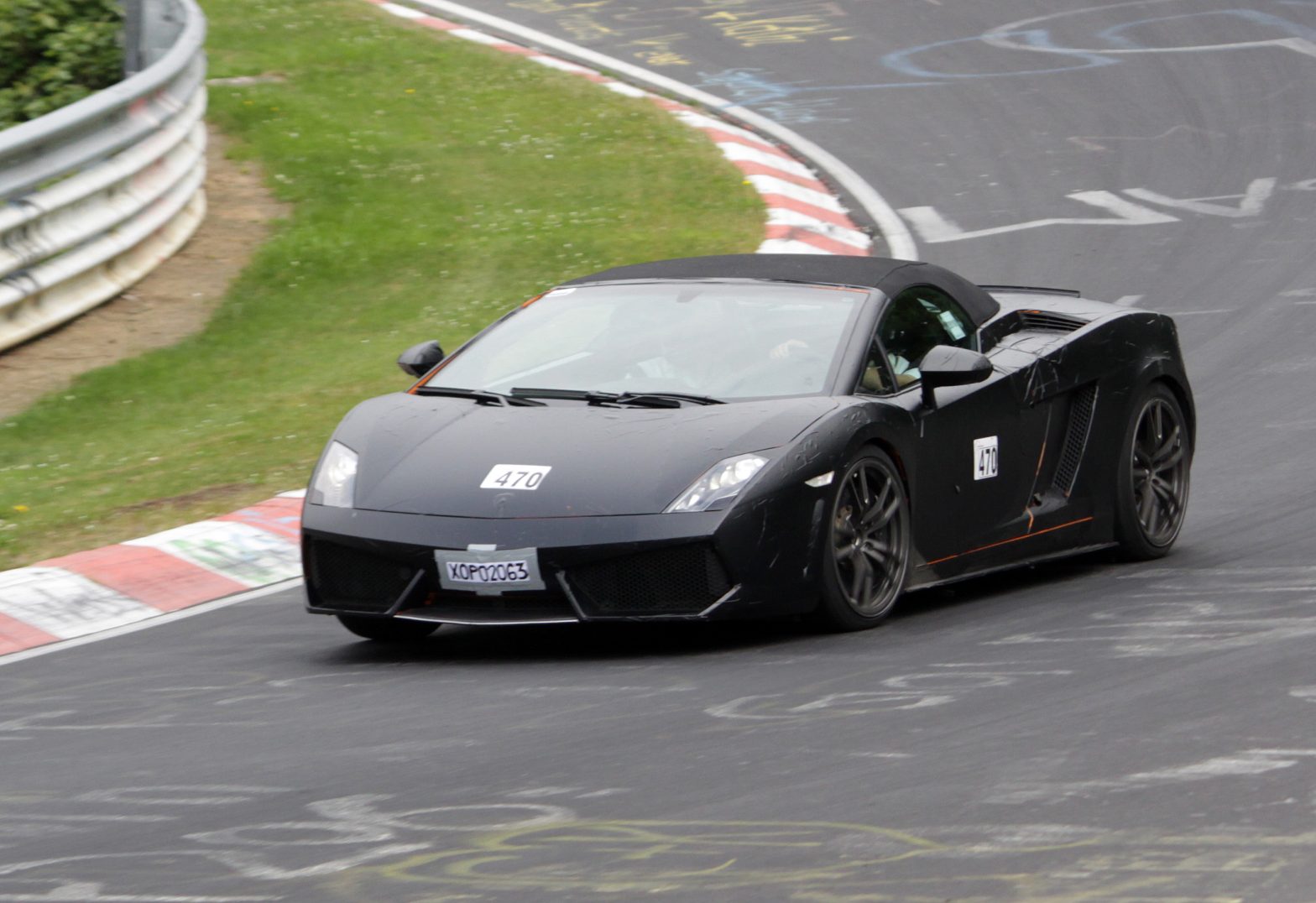 Here is yet another new iteration of the Lamborghini Gallardo being flogged around the Nürburgring. This model looks to be the open-top Spyder version of the LP 570-4 Superleggera, which was unveiled at the Geneva Auto Show back in April.
Mechanically, the Superleggera Spyder should be the same as the hardtop; a 570-horsepower, mid-mounted, V-10 mated to a six-speed E-Gear transmission, with all-wheel drive. The real differences, as our spy photographer points out, are on the exterior. The hardtop's massive rear spoiler is replaced by a pop-up unit, while the front splitter shrinks, and the rear diffuser is toned down.
We can expect the Lamborghini Gallardo LP 570-4 Superleggera Spyder to be unveiled in Paris later this year. In the meantime, check out our gallery and some comments from our spy photographer.
Well, we guess this is the spyder version of the great Lamborghini Gallardo LP570-4 Superleggera for all of you who like to get a quicker sun tan. We shot some photos of it during some very quick laps at the Nürburgring in Germany. Even in there is no big rear wing, witch by the way dont really suit a spyder, the big diffuser at the rear and bigger frontspoiler give it away. The frontspoiler is not as massive as on the coupe, but thats just because its lacking the rear wing.
Expect the Superleggera Spyder to make its debut in Paris later this year.