Spy Shots: Jaguar XF Gets A Facelift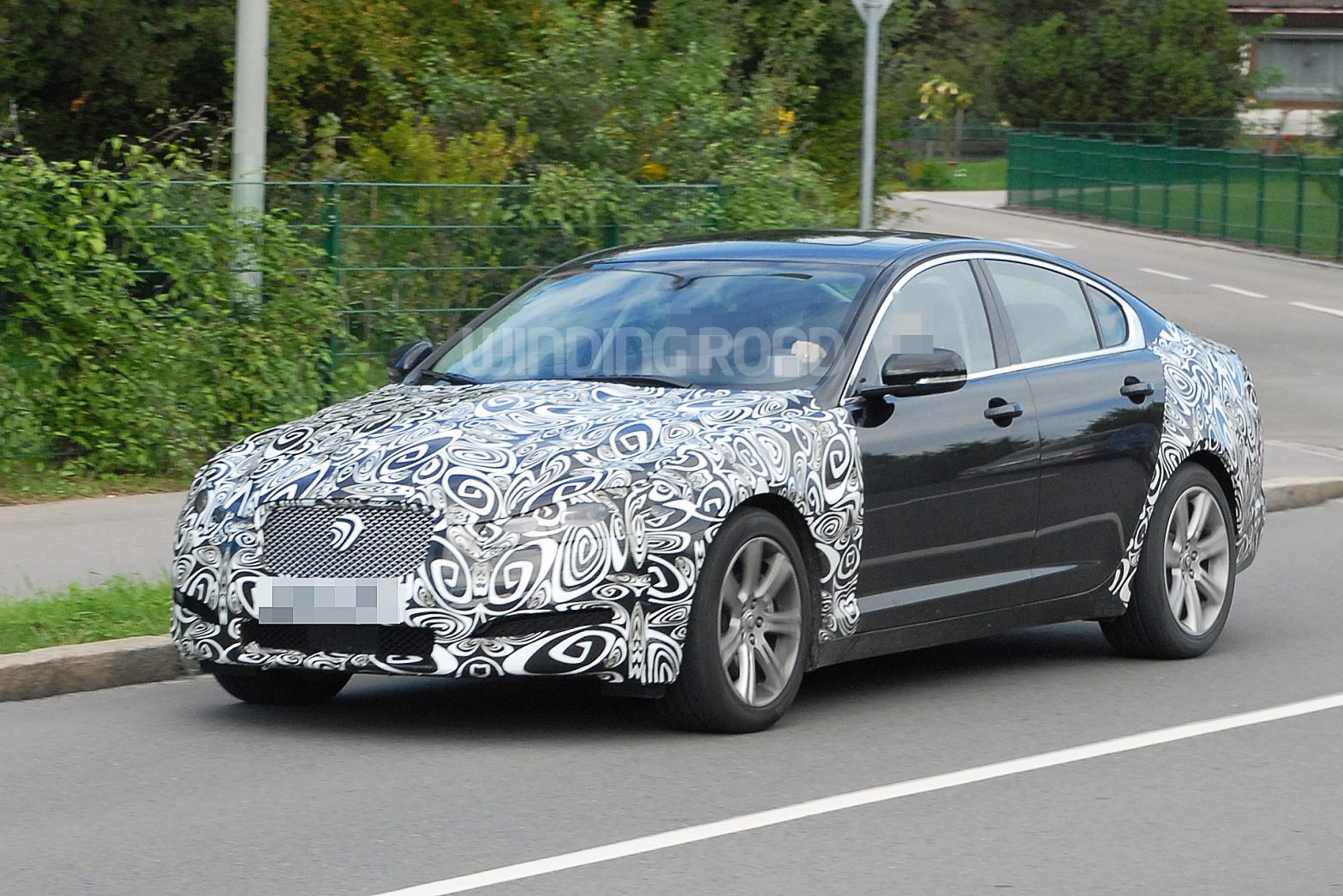 Today, we got these spy shots of the Jaguar XF trolling the streets, sporting a new facelift under that freaky camouflage.
The XF's new face will be made to look more like that of the new XJ, which was also recently redone after a long period without change. The lighting will look different, and the interior should get some polishing, too. We're not sure about what will be under the hood, but there is the possibility of new engines, or perhaps just some retuned versions of the current 4.2- and 5.0-liter V-8 offerings.
Our shooter also mentions the possibility of the XF getting a wagon variant. What are the chances, do you think, of that making its way to America.
Scroll down for the photographer's notes.
After being on the market for some years now, the Jaguar XF is soon up to a midlife refresh proven by these photos. By the looks of it the front and rear end will be made to look more like the new XJ, especially the headlights look very XJ-ish. We suspect that the interior will be slightly upgraded and that we will see some new engines or at least modified engines under then bonnet. We hear there is also a XF Wagon in the works that will come on the market at the same time as the face lifted XF in 2011.