Spy Shots: Honda Civic Makes Headway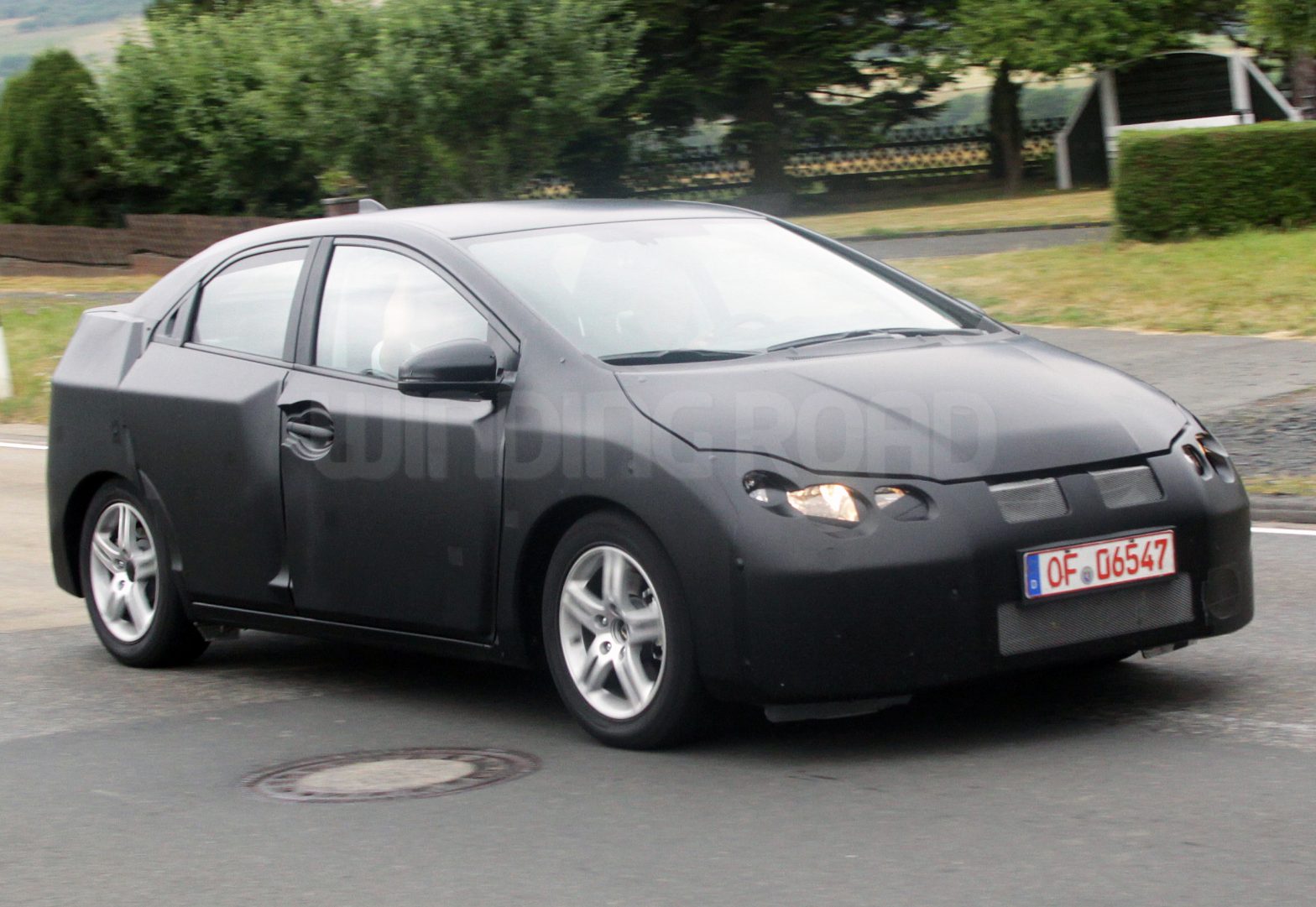 Our spy photographer just sent over some fresh images of the updated Honda Civic as it undergoes testing. Earlier, we spied it testing its brakes, and now it's driving the roads gussied up in camouflage.
While we saw it before wearing old sheet metal, this one, despite being covered quite well, should be dressed in its true, updated exterior. If nothing else, the camo is evidence that the Civic is making strides toward completion.
Expect four cylinders under the hood, with the possibility of a hybrid powertrain, as suggested by the shooter in our last post.