Spy Shots: Ford Fiesta-Based Crossover Spied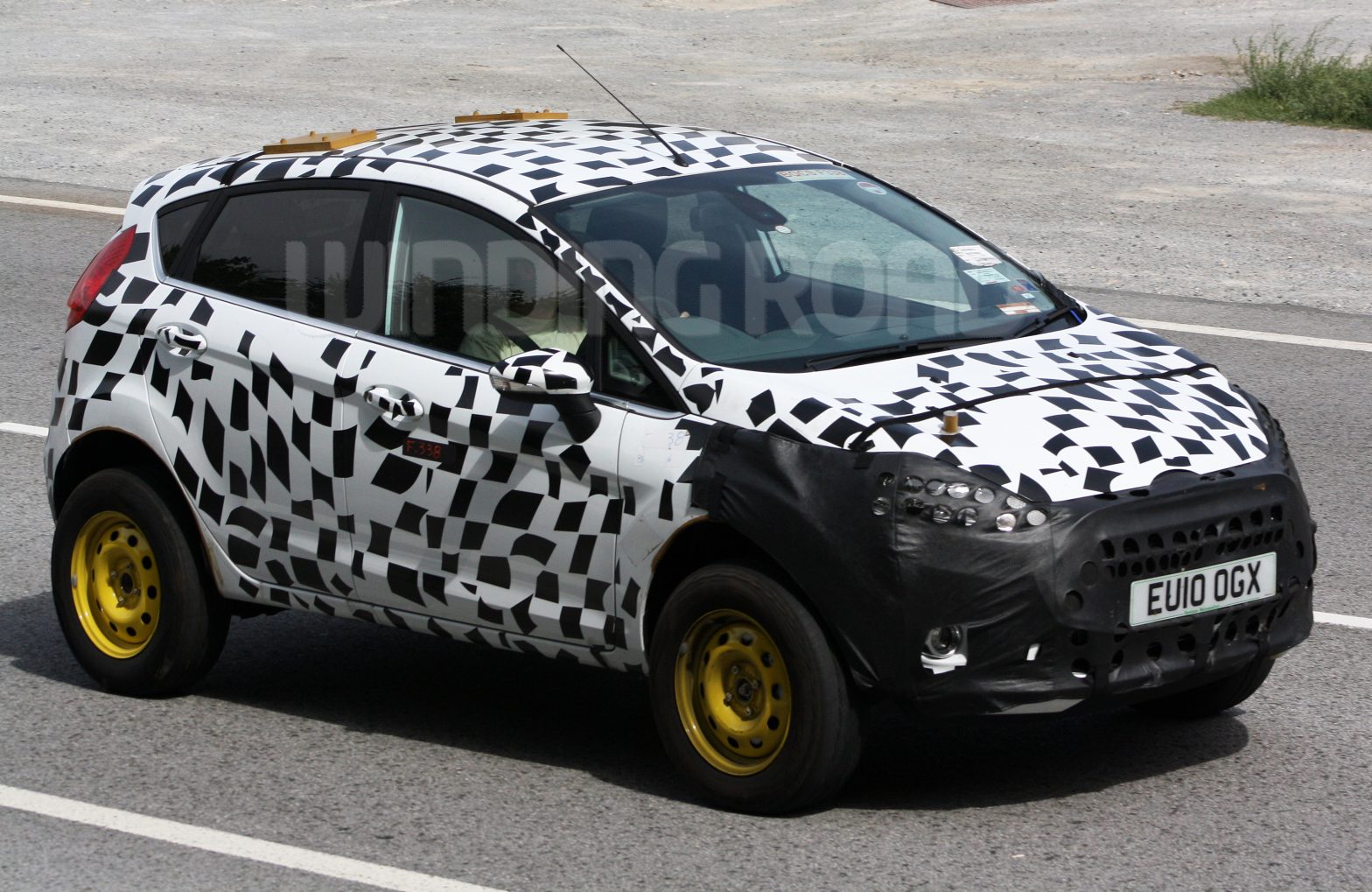 Our spy photographer sent over these interesting shots of a Ford Fiesta-based crossover in testing.
We don't know much about it, even whether it will have four-wheel drive. Right now, it looks like a lifted fiesta with a new front end. According to our spy shooter, it will likely share the Fiesta's powerplant, too, but that might just be referring to models overseas. We wouldn't mind seeing Ford's four-cylinder EcoBoost engine in a new, small crossover, should it makes its way to the States. We hope it keeps those Fiesta looks, too.
Scroll down for the shooter's notes.

Here is the proof that Ford is working on a little brother to the Kuga. These photos show the first mule if a Fiesta based little off roader. While the body is still wearing most of the Fiesta looks, the front end is already the right one ensure that the test data will be the right during this cooling test. This mule is riding very high and it will be interesting to find out if it also will be four-wheel-drive. Also note the extra added weight on the roof to simulate the higher body that will come. Power is expected to come from the engines known from the Fiesta.
With Ford's decision to market the Fiesta in the US, this smaller SUV will probably also find its way in the US where it will fit in good in the markets new demand for smaller cars.