Spy Shots: CL65 AMG Successor – Mercedes-Benz S-Class Coupe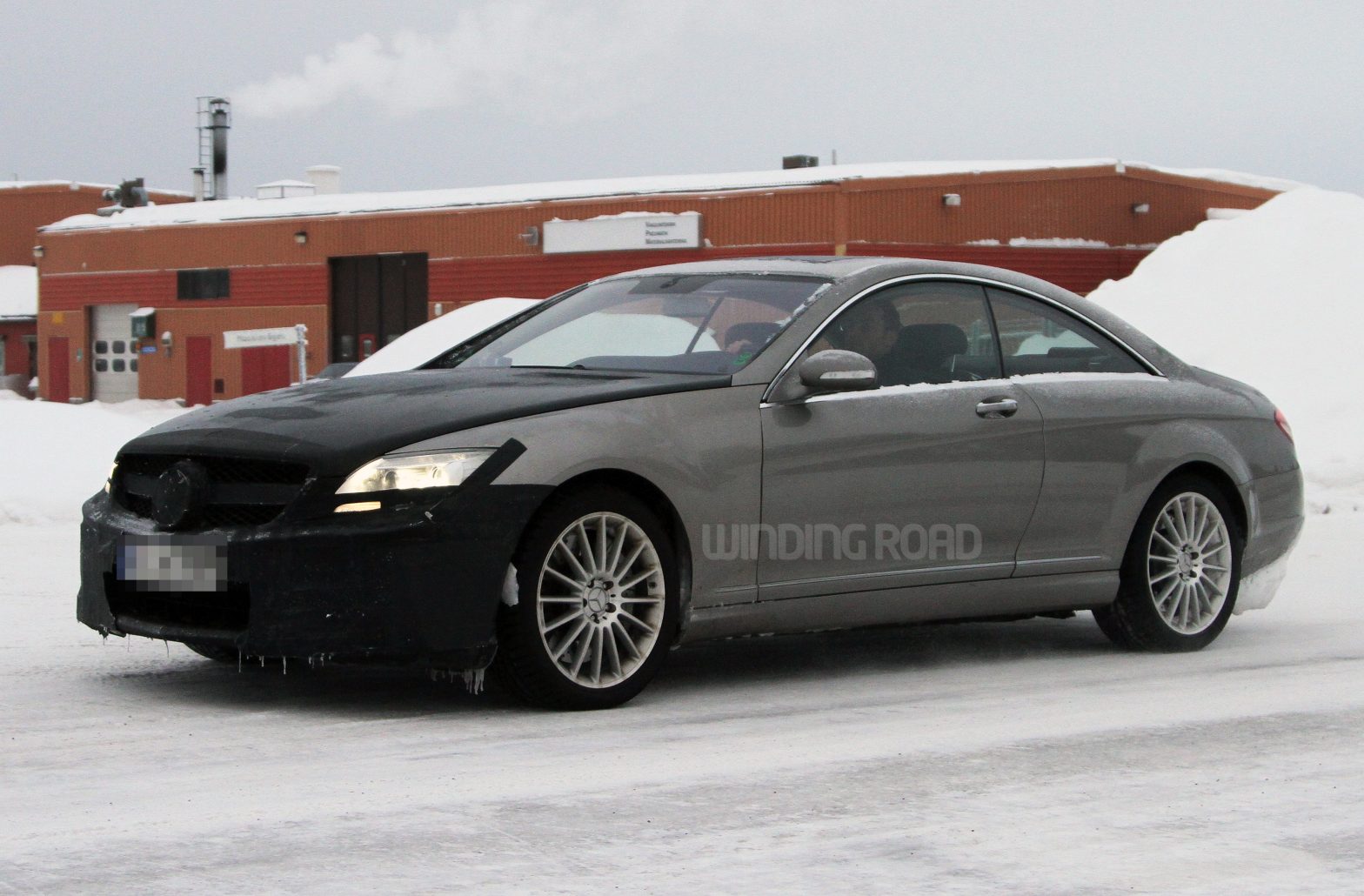 These spy shots show the successor to the Mercedes-Benz CL65 AMG chugging along through the snow and ice.
Certainly not completed, we can see a good chunk of the changes that the S Coupe is going through (besides just the name). It gets a new grille, which mimics that of the SLS AMG we love so dearly. It will get new front bumper, and new headlamps with LED daytime running lights.
What we aren't seeing yet are the new bumper and LED taillights. We can expect some engine tweaks, as well. Perhaps we'll see those changes in the next set of spy shots.
See it in the gallery. The photographer's own words follow.
There are many things to like about the insanely powerful CL65 AMG, but that will soon have an end. But don't worry, the car will remain as powerful and brutal, it will just change its name with its facelift. So meet the S Coupe 65 AMG.
We can clearly see the changes that the Mercedes designers have made to the car, new headlights with LED day driving lights on top and the indicators at the bottom of the unit. It will also get a new designed front bumper, with a sporty aggressive look for the AMG version and a more elegant version for the non-AMG versions. The grille is now more upright and will only be split by one chrome bar, just like on the SLS Supercar. Missing on this prototype are the new tail lamps will be changed for a LED version as well as the rear bumper that gets a minor change.
Engines will for sure also have some upgrades, more power and less fuel consumption is a well know receipt in these days.