Spy Shots: BMW M5 In The Cold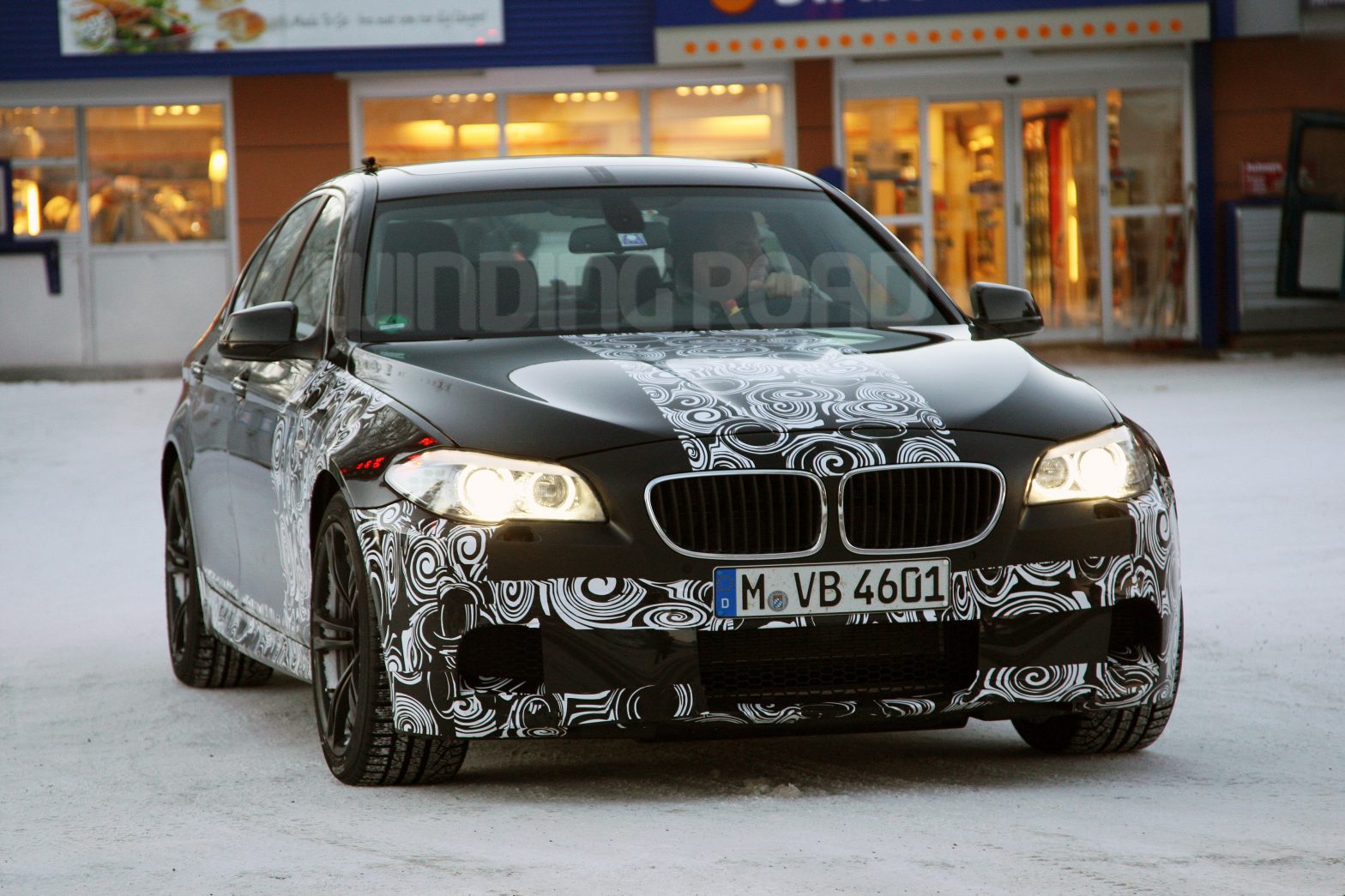 Our spy shooter sent us some good photos of the BMW M5 performing its cold weather testing duties.
He got up nice and close for these shots, giving us a good look at the prominent lines in the hood, the imposing front fascia, and the big brakes that will be necessary to pull this thing to a stop.
Powering the M5, a biturbo V-8 making some 578 horsepower replaces the V-10 engine we're used to. A dual-clutch transmission looks to be in order for cog-swapping duties. Now, if it would only debut already.
Scroll down for some notes from the photographer.
For those of you who are interested here a set of some new BMW M5 photos during winter testing. It looks like the fenders are slightly wider then on previous prototypes, but it could be the light that is fooling us. We also added a close-up of those nice looking wheels and look at those massive brakes. Nice stuff…..