Spy Shots: BMW Hydrogen Hybrid System Being Tested In 1-Series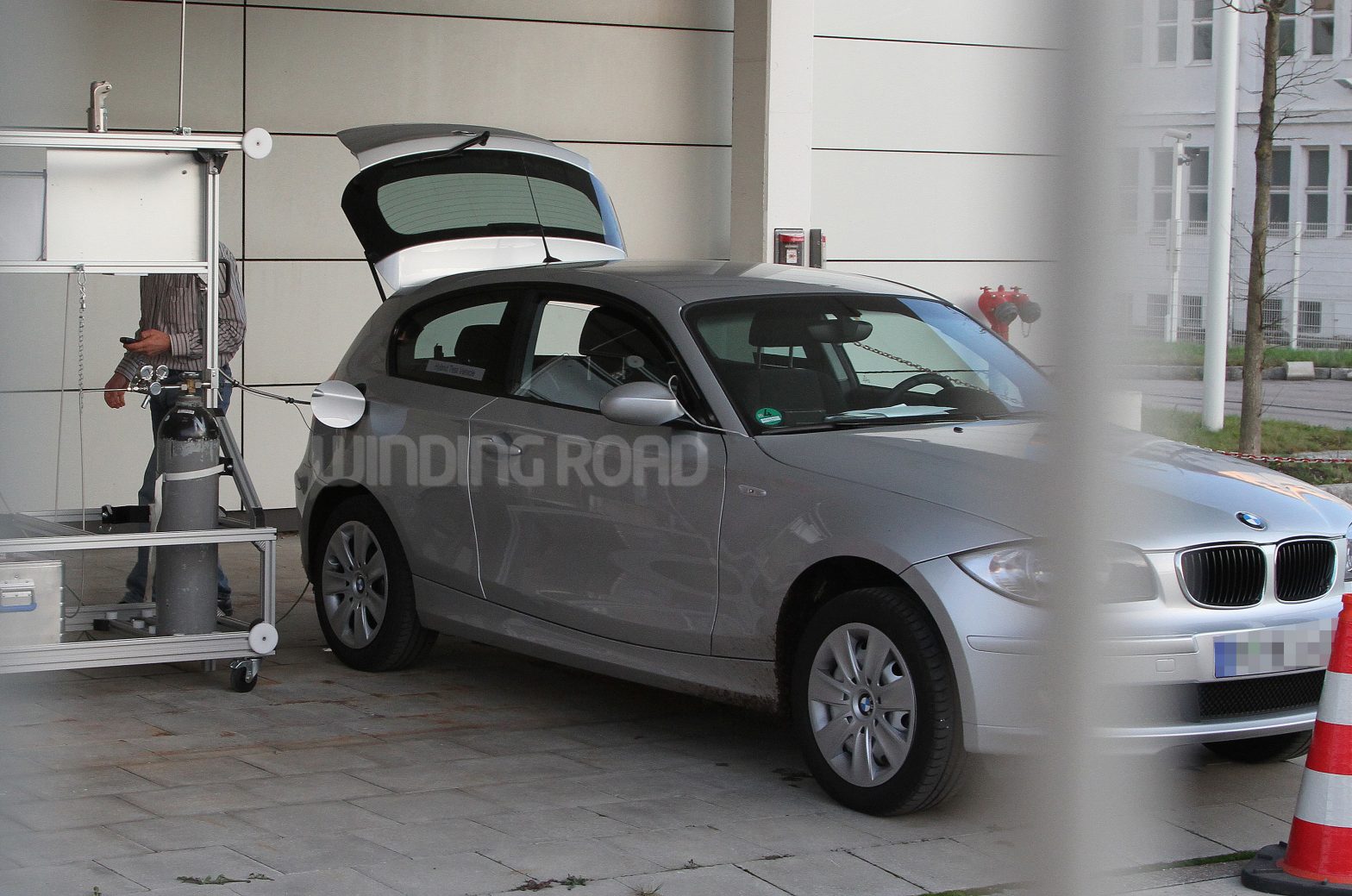 Late last year, we saw spy photos of a 1-series hatchback bearing stickers that read, "Hybrid Test Vehicle." Now, our spy shooter has sent us these images of a 1-Series hydrogen hybrid wearing the same stickers.
It uses a front-wheel-drive powertrain (already typically un-BMW), and combines it with a hydrogen fuel cell system, which powers an electric motor connected to the rear axle. The hybrid system, being developed for both BMW and Mini, could switch between combustion powering the front wheels, to emissions-free electricity powering the rear.
Have a look at the vehicle above, or scroll down for more information from the photographer.
BMW has announced that they are developing a new hydrogen hybrid drivetrain that could be used for the upcoming generation of front-wheel drive BMWs and for next generation Mini.
The system combines a conventional front-drive powertrain together with a hydrogen fuel cell, electricity-storing supercapacitors and an electrically driven rear axle.
The system is already testing under a front-wheel drive converted BMW 1-series as our photos show.