Spy Shots: BMW 6-Series Convertible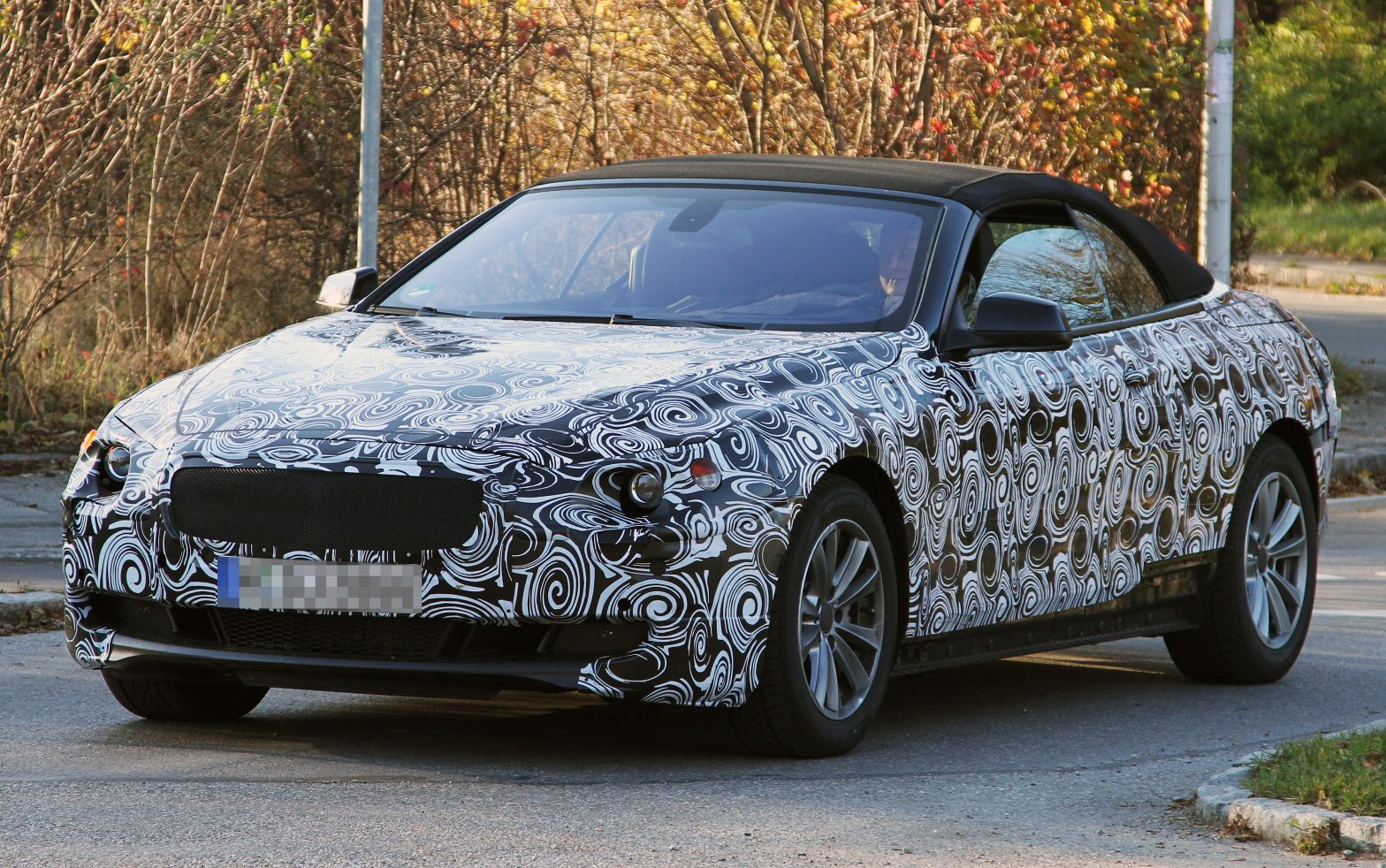 These are the latest spy photos of the BMW 6-Series convertible in testing. Our sources now tell us that it will not get a retractable hard top, as we once thought. The 6-Series will be offered as a soft-top convertible, seen here, and as a coupe.
The new 6-Series will have a wider grille and headlights, and will share most engines with the 7-Series, except for the V-12. The M6 will go the same route as the M5, and drop the V-10 in favor of BMW's twin-turbo V-8
Click through the gallery above to see the BMW 6-Series convertible, or scroll down for the photographer's notes.
It's been a while since we last noticed some prototypes of the new BMW 6 series. According to some insiders it was because they did not have the decision ready if the 6 series would just come as a convertible with an folding hardtop, or as both coupe and convertible with a conventional soft top. If you remember the first spyphotos they showed an ill fitting canvas roof on a supposedly folding hardtop. Now they back on track again and the testing of the 6 series has speeded up a little. It seems now like the decision has fallen for two versions, coupe and canvas soft top. We have checked inside and "knocked" on the roof and it's really a soft top this time.
But, what really bothers us is that there have been no coupes sighted as prototypes yet. If not BMW has done a trick with us, and the supposedly folding hard top prototypes with that ill fitting canvas roof where actually just coupes?
The new design will be inspired by the CS-Concept car and the new 7-series, like the wider grilles and headlights. Other things that will be taken from the new 7-series are the engine options, except for the V12. The 6-series top model the M6, will instead of the V10 it has today have the twin-turbo V8 as known from the X5M and X6M. This engine will find its place in the new M5 as well and there might just be a chance that it will deliver some more power in the M5 and M6.