Spy Shots: BMW 1-Series M Spotted On The Road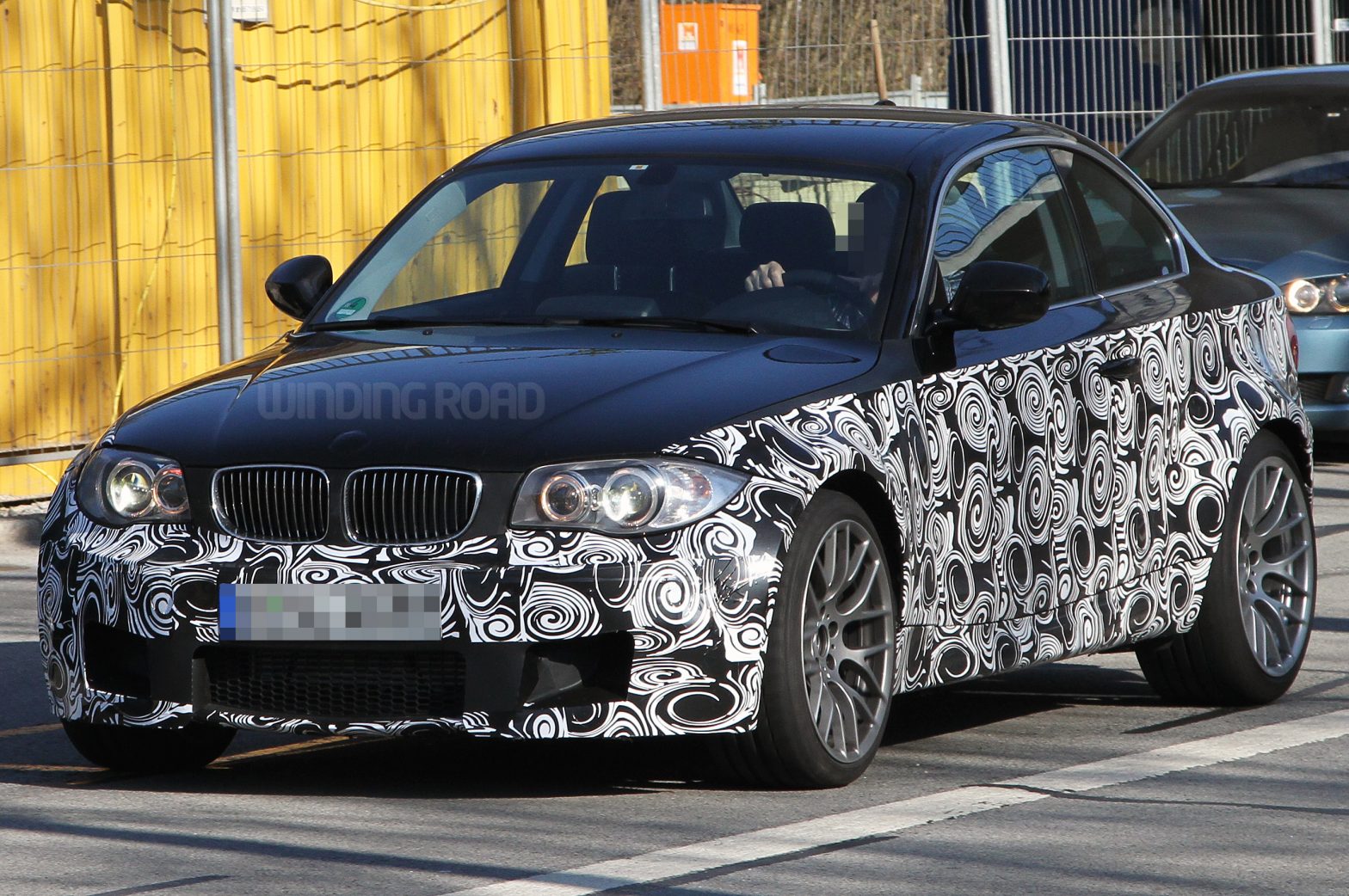 Our spy photographer sent us these photos of what appears to be an M version of the beloved 1-Series coupe.
We can see in these images a sportier look to the 1-Series, with wider fenders, big wheels, and big disc brakes. It's rumored to produce between 350 and 370 horsepower, most likely as a result of BMW's tweaking the company's very good, biturbo 3.0-liter inline six. We've already seen engineers take the turbocharged, 4.4-liter V-8 from a standard 400 horses up to a whopping 555 horsepower, so the 350 target for this M-badged 1-Series may even be conservative.
We're still not sure of is what BMW will call it. M1 has already been used, quite famously, for the company's mid-engined supercar from the 1970s. We're betting on 1M (along the lines of the recent X5M, etc.), though from a company that can turn out an official name like "BMW Z4 sDrive35is," anything is possible.
We're also betting that it will be pretty amazing to drive. The 1-Series platform has long been our favorite of the BMW range—we don't expect M tuning to change that at all.
Scroll down to read original comments from our spy shooter in the field.
ON, OFF, ON, OFF and now ON again. There has been many decisions if there will come an M version of the 1-series or not, and what will they call it? M1? 1-series M?
But these fresh spyphotos show that the M is on the run, and this time it's no mule with black fenders. No, this is the real thing. The real front spoiler, the real wider fenders in both front and rear (that the psycodelic camouflage hides very well, but still clear to see) and of course those big wheels. And don't forget those massive brakes with drilled discs.
So how much power will it deliver? Well it's be rumors going on and off about 350-370 wild horsepowers so we are just as eager to know as you are. But we are sure this will be a killer.