Spy Shots: Audi RS3 Tests At Nürburgring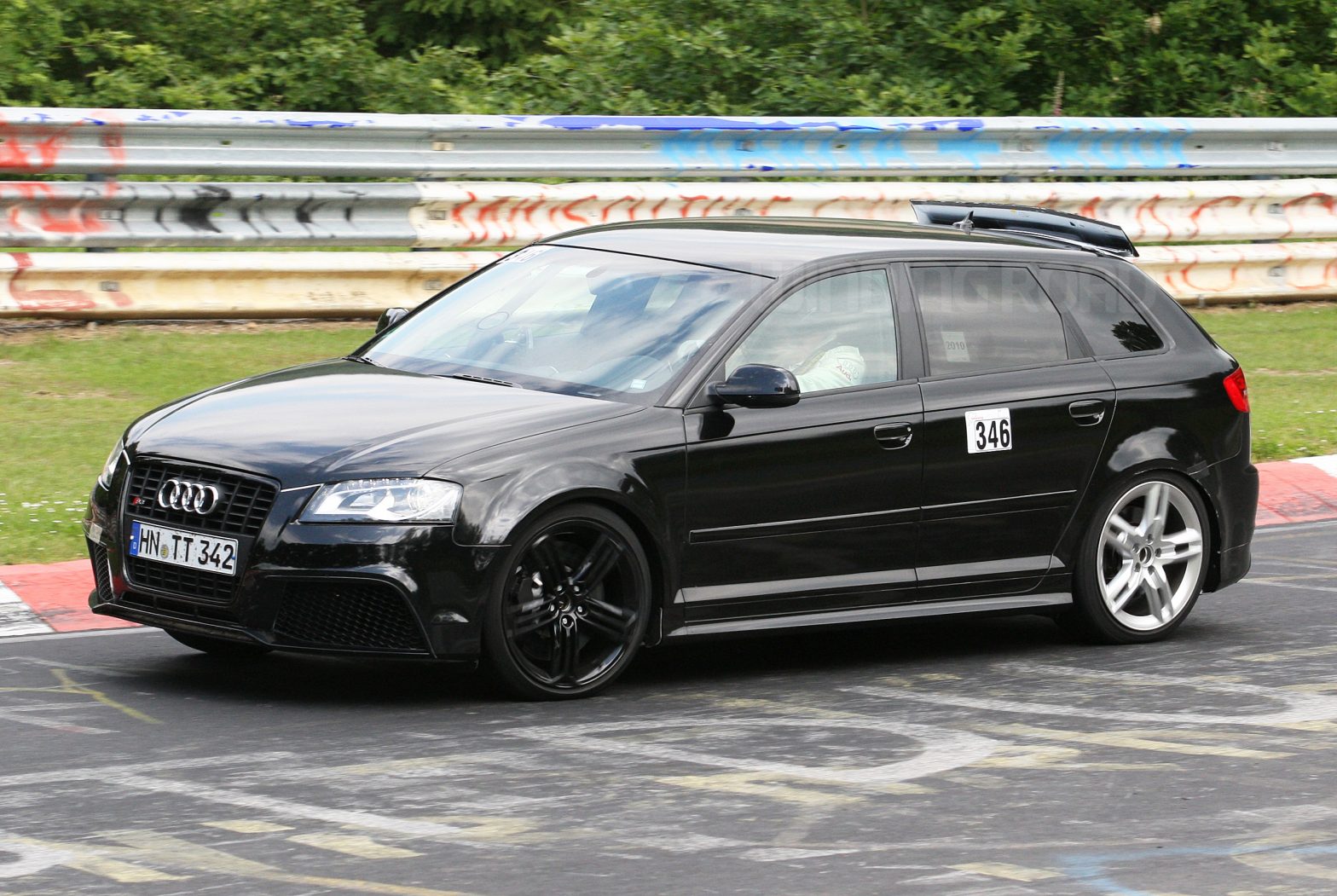 Our spy photographer delivered these photos of the Audi RS3 attacking the Nürburgring, and he managed to catch something peculiar.
We think it's just a loose piece, but the spoiler on the back (which houses lighting, mind you) appears to have "deployed."
Anyway, the RS3 has been dressing as an S3, but here we see it showing a bit more of its true form. Its 340 horsepower will come from the same five-pot turbo motor as the Audi TT RS, and it will get the Quattro all-wheel drive system. From the photos, it looks pretty balanced around corners as it laps the 'Ring.
Scroll down for more information from the photographer.

The RS3 has been seen before, but always as a mule with the S3 bumper. So this is the first time that we can see the rear RS front bumper for the first time. Power will come from the TT-RS and of course there will be Quattro to help the power reach the track.
We managed to snap some photos of the RS3 again showing what looks like a retractable rear spoiler. Is this a new kind of spoiler or is the part on the way to fall off? We will try to find out more about this.