Spy Shots: Aston Martin DBS Gets Refreshed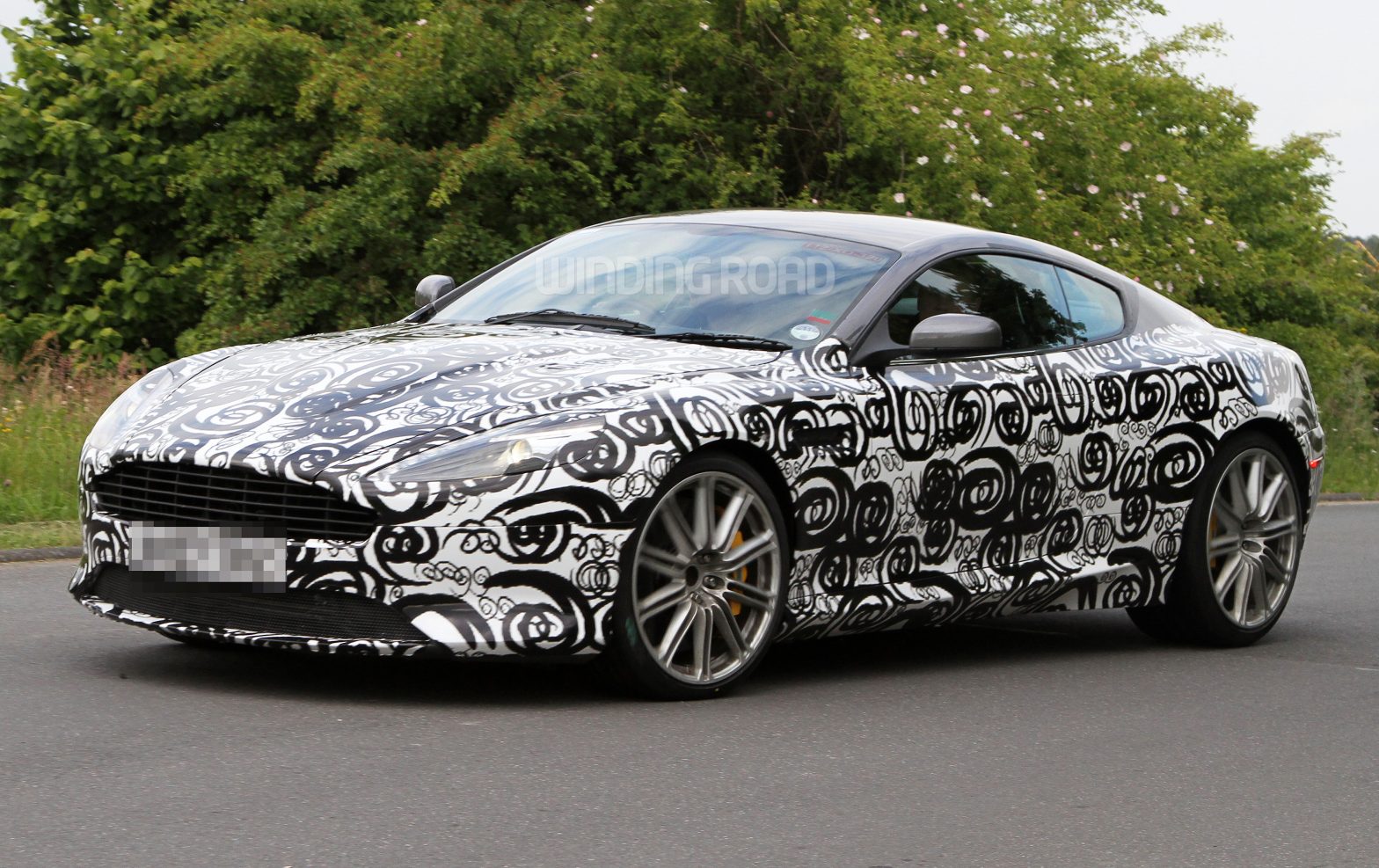 These spy photos show the upcoming Aston Martin DBS cruising around with a bit of a facelift.
Included in the update are new head- and taillights, front spoiler, side skirts, and rear diffuser. It also looks like the shape of the hood has been tinkered with a little bit, and our shooter suggests the possibility of wider fenders.
We don't expect anything to change with the V-12 under the hood, and we're not sure about the interior.
Scroll down for the photographers comments, and let us know if you think you can make out any other changes through the camouflage.

It's a busy day today, and now we can bring you the very first spy photos of the new Aston Martin DBS. Well it's really a facelift but it seems rather big with new headlights, new front spoiler, side skirts and rear lights. The rear diffuser is also completely new. And it also looks like the fenders are slightly wider, but it could also be the psychedelic cammo that is playing with us.