Spy Shots: A Racing Rapide On The Ring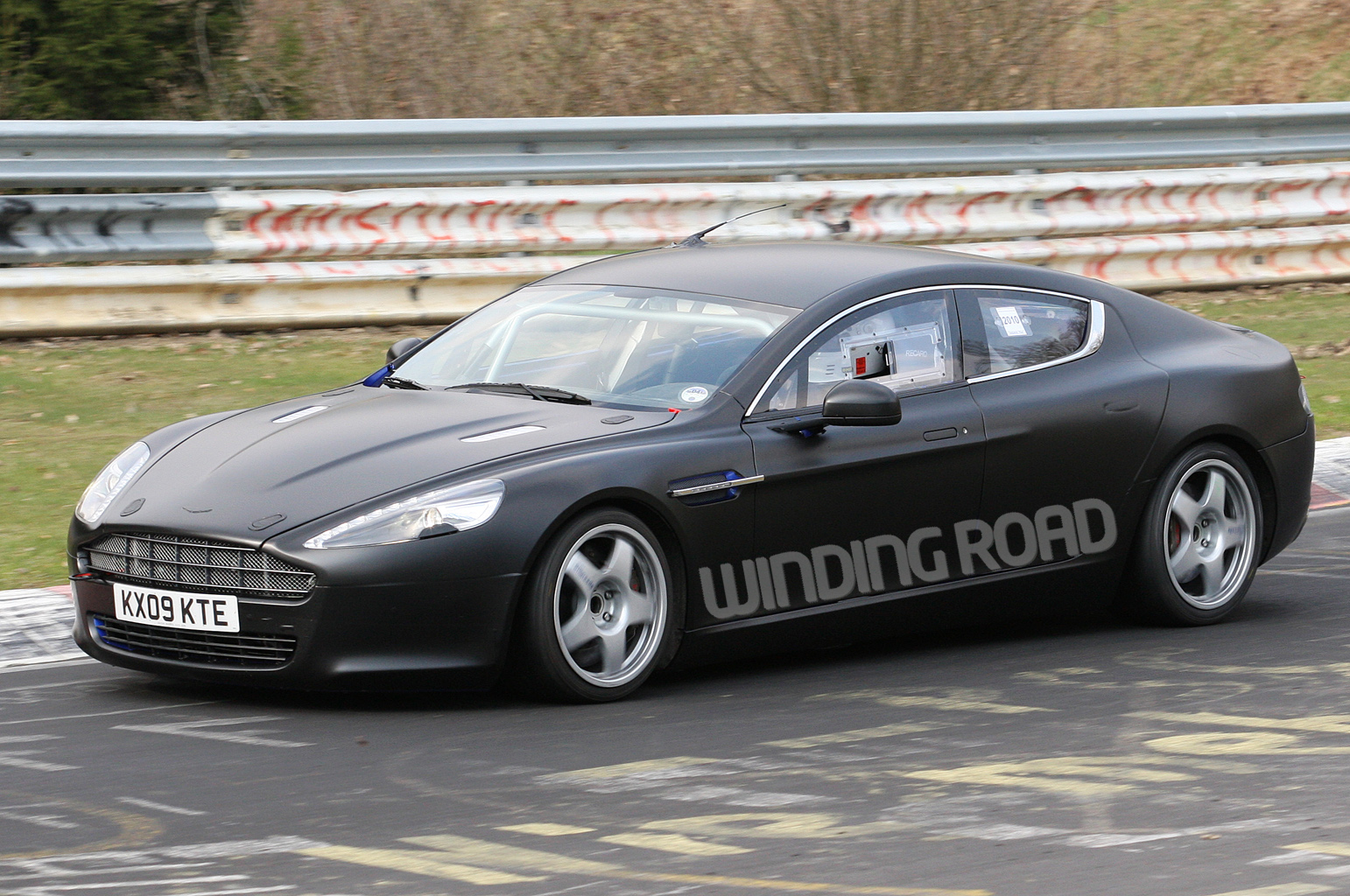 Our spy photographers have been hard at work lately. On top of the near-production metal running around, we received these photos of the Aston Martin Rapide racecar during a shakedown for next month's 24-Hour race at the Nürburgring.
The Ring has been the place where both the V8 Vantage and V12 Vantage received their baptism of fire, and the same treatment is in order for the Rapide.
Modifications are limited to slick tires, racing wheels, a gutted interior, and some suspension tweaks. There is also a host of safety equipment being added to keep the drivers safe if things go wrong. Look for the Rapide racer at the Ring on May 15 and 16.
Scroll down for our spy photographer's comments.
Last week Aston Martin announced that they will take part in the 24-hour race at the Nürburgring with the new Rapide and today we shot some photos of the race version during some testing. With just less than a month left until its race time, the guys over at the racing department at Aston must be pretty busy. This weekend the race Aston will get its first racing experience while taking part at a 4-hour race here at the Ring. By the way, one of the drivers will be Astons own CEO Ulrich Bez.