Spy Shots: 2012 Audi A7 Slips Off Into The Night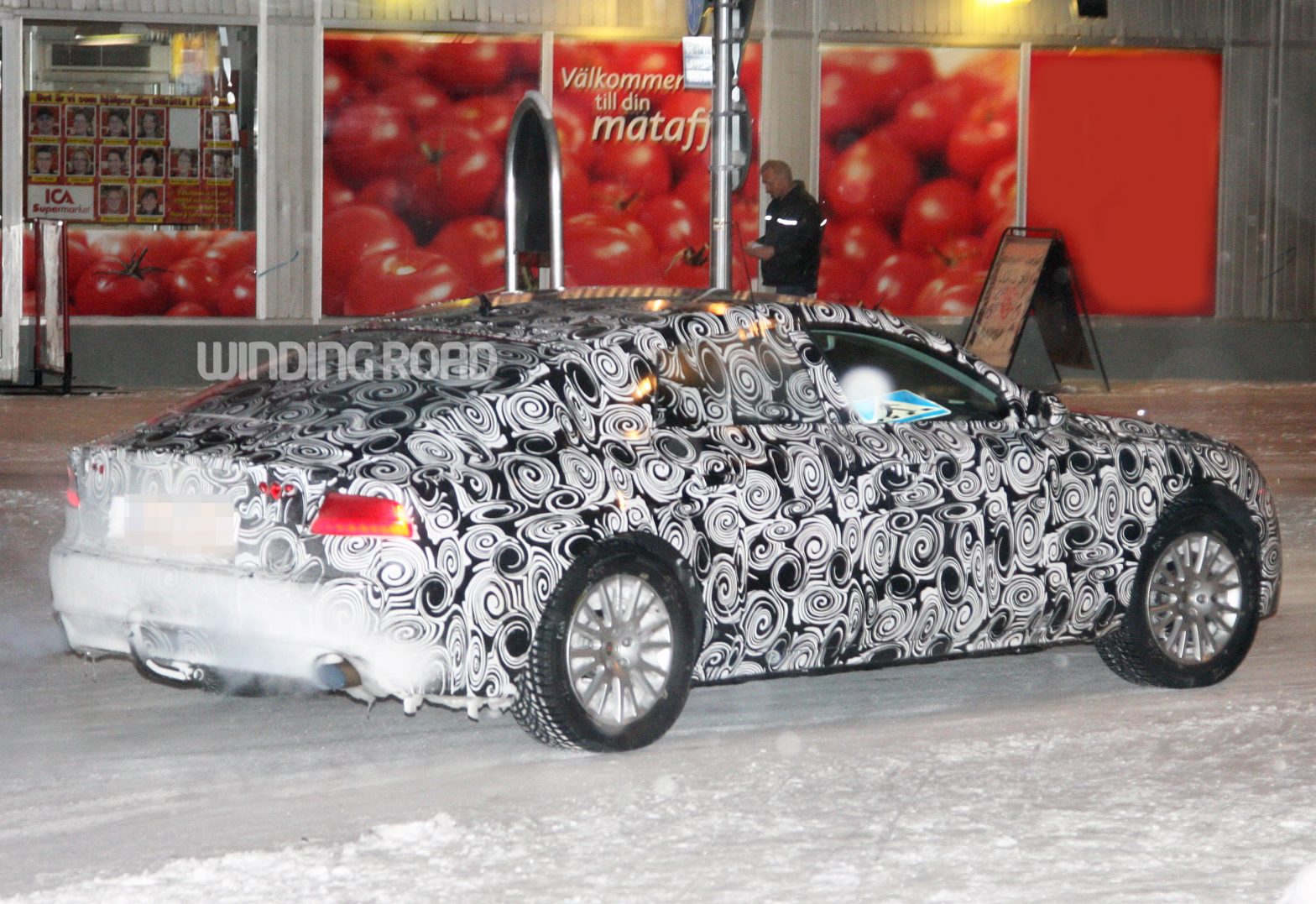 Our spy photographer had some technical difficulties while catching the Audi A7, but he managed to get us a few revealing photos.
We notice a couple things right away on the test car. First is the light bar across the top of the rear window, which is actually illuminated quite well in the otherwise dark photo. Also, the lid of the hatch extends lower than it did on the concept car we saw—all the way to the bumper, in fact. This should make using the cargo space even easier for buyers of the sportback. Furthermore, these photos show a small deploying rear spoiler, which was absent on the concept.
Stay tuned, as we're certain our spy shooter will hunt down more juicy photos of the Audi A7 in the near future. He's on the scent, that's for sure.
Audi 3 – Canon 1
Other than that you can't really describe it.
We noticed the new Audi A7 hiding under a cover and decided to wait a moment to be able to shoot it when they would leave. The moment took 3 hours and it got dark. But that's no problem, just pull out the big flash and the extra battery pack and the problem is solved. Checked everything and it all looked ok. Then the moment we have been waiting for, the test drivers came back, took off the cover and wanted to drive away. I ran forward and started to shoot. No flash? Next shot, no flash. What the heck. One more try and the same result. I quickly shut the flash off and then on again and see, then it worked. The problem was just that the Audi guys weren't in the mood to wait for my flash to work properly and pulled off as quickly as they could. So that's why 3 shots are crappy and only one is good. Audi-Canon 3-1
Of course we will keep on chase the A7 and hopefully we will be able to give you some good shots of it.