Spy Shots: 2011 Hyundai Elantra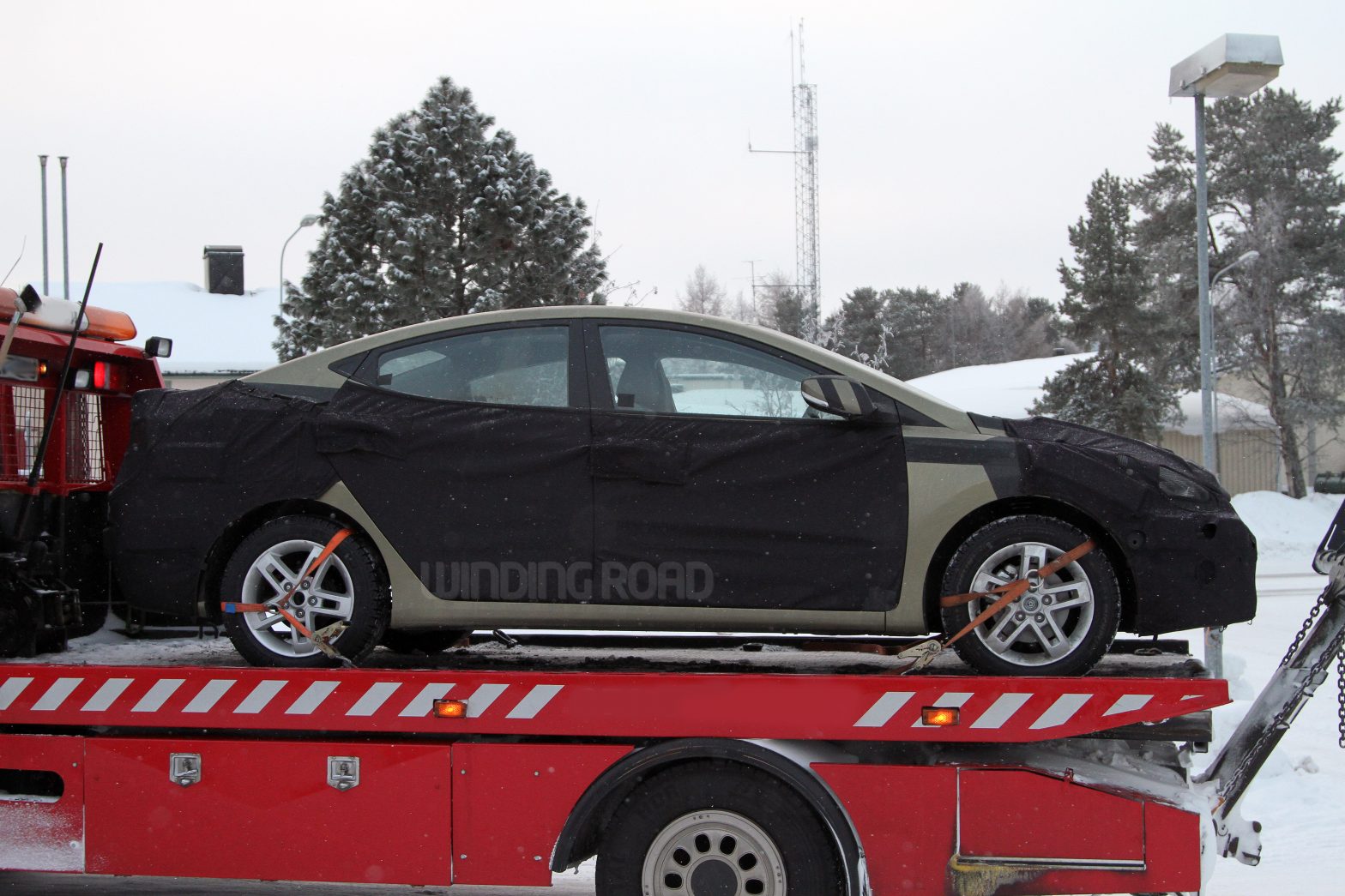 These spy photos of the new Hyundai Elantra just popped up, revealing some changes for the 2011 model.
Besides a slight redesign to the exterior, it looks a little longer between the wheels, which leads our photographer to suggest some added rear legroom. Also, it will probably get Hyundai's new, direct-injected, 2.4-liter, four-cylinder Theta II engine, which provides 175 horsepower and 169 pound-feet of torque.
Have a look at the new Elantra in the gallery, or scroll down for the photographer's notes.
The new Hyundai Elantra has begun cold weather testing as these photos show. And as we can see the new generation Elantra gets a sleeker design and a coupe like roofline, almost like a smaller version of the recently revealed Hyundai Sonata.  From the looks it seems like the wheelbase has grown a little to give the passengers more leg space. There is not so much info out yet on the new Elantra but it's expected to be powered by Hyundai´s new 2.4 liter direct injection four cylinder engine matched to either a six speed manual or a six speed automatic transmission.
The Elantra will be out on the market as a 2011 model.