Special Edition Porsche 911 Turbo S Offered With 918 Spyder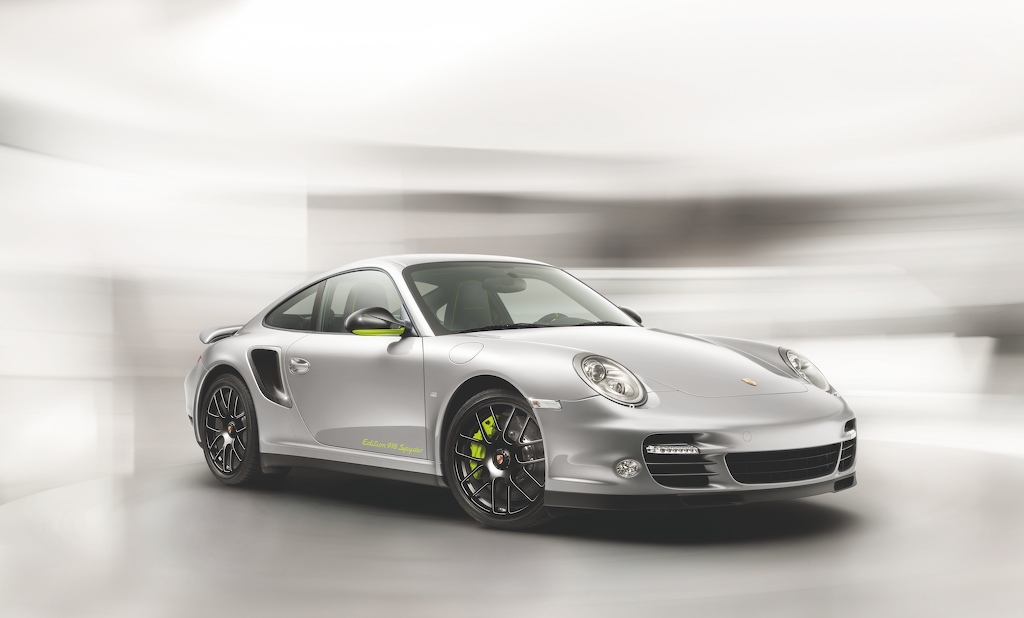 The Porsche 911 Turbo S Edition 918 Spyder can only be purchased by buyers of the 918 Spyder, and starts at the same MSRP as the standard Turbo S: $160,700 for the coupe and $172,100 for the convertible.
The Turbo S Edition 918 differs from the standard car only in appearance, which reflects the styling of the 918 Spyder it sells alongside. This means similar colors, inetrior and exterior carbon fiber elements, enhanced leather, acid green accents, and a limited edition badge on the glove box, featuring the same production number as its 918 companion.
Read our post about the 918 Spyder for more information and official press release.