Spec MX-5 SimRacing Challenge To Return With Added Benefits In 2020!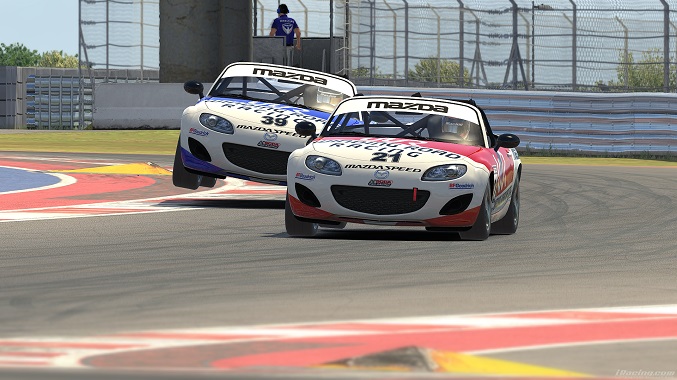 Big plans for 2020! The Spec MX-5 SimRacing Challenge is a driver development series based on the real-life Spec MX-5 Challenge program and the SimRacing Challenge program runs parallel in almost every way.
After the dust settled on the 2019 season, DJ Alessandrini from Ohio bested over 40 of the most proficient sim-racers on iRacing and walked away with the championship title and a sponsored drive in a Spec MX-5 Challenge Series invitational race!
In addition to our relationship with the Spec MX-5 Challenge program, we've renewed our partnership with LevelUp Racing Schools and North American sim-racing equipment manufacturer, Ricmotech High Performance Sim-Racing Equipment to provide the prizes for this year's championship.
Our broadcast partner, SYMtv brought life to our series via Winding Road Magazine's YouTube channel and our niche motorsports events averaged an impressive 4.5k views last season!
Registration for the 2020 Spec MX-5 SimRacing Challenge opens March 1st, 2020.
For more details on the Spec MX-5 SimRacing Challenge go to https://spec-mx5.com/simracing, and if after you've digested all of that and still have questions, email [email protected] and we'll be happy to help.