Spec MX-5 Challenge Returns to Summit Point for Round 2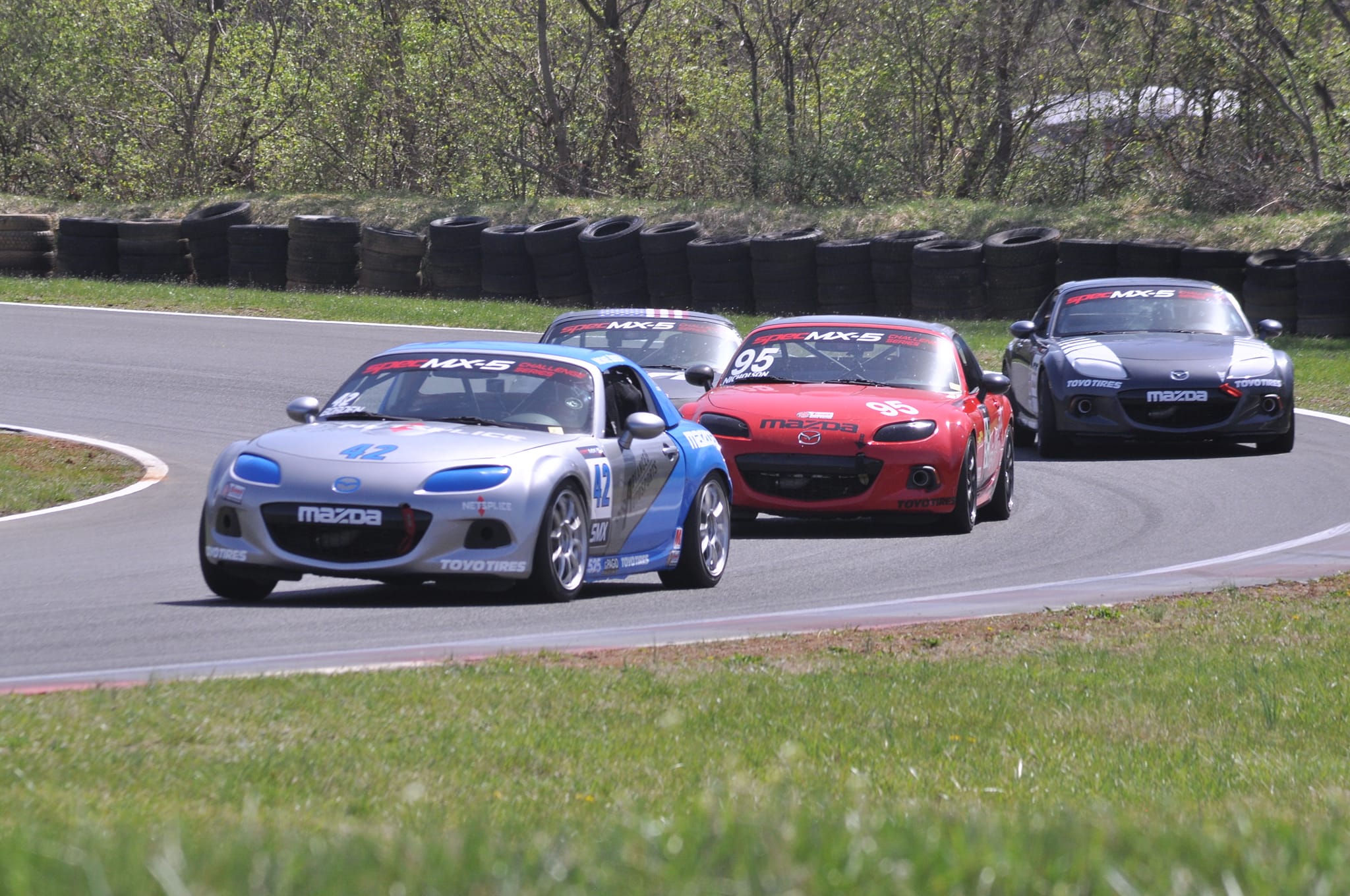 Spec MX-5 Challenge Series presented by Toyo Tires trekked East for Round 2 of the 2023 season, seeing the Series return to Summit Point for the first time since 2021. Erratic rain, high winds, and intermittent sunshine would bring unpredictable results, with six of the eleven drivers racing with the Series for the first time, while enjoying super-tight racing in their own run group with only SMX class cars on track.
After rain on Friday and early Saturday, the qualifying session would get underway in newly-dried conditions, seeing all drivers on track for the first time. Nathan Saxon would claim a competitive pole position with a time of 1:24.673. The next five spots behind him were remarkably separated by just one-tenth of a second, which included a mix of both Series veterans and rookies; including Nathan Nicholson, Michael Borden, Cam Ebben, Alex Bertagnoli, and Will Robusto.
Read more via Spec MX-5 Challenge here.