Seoul 2013: Hyundai HND-9 Concept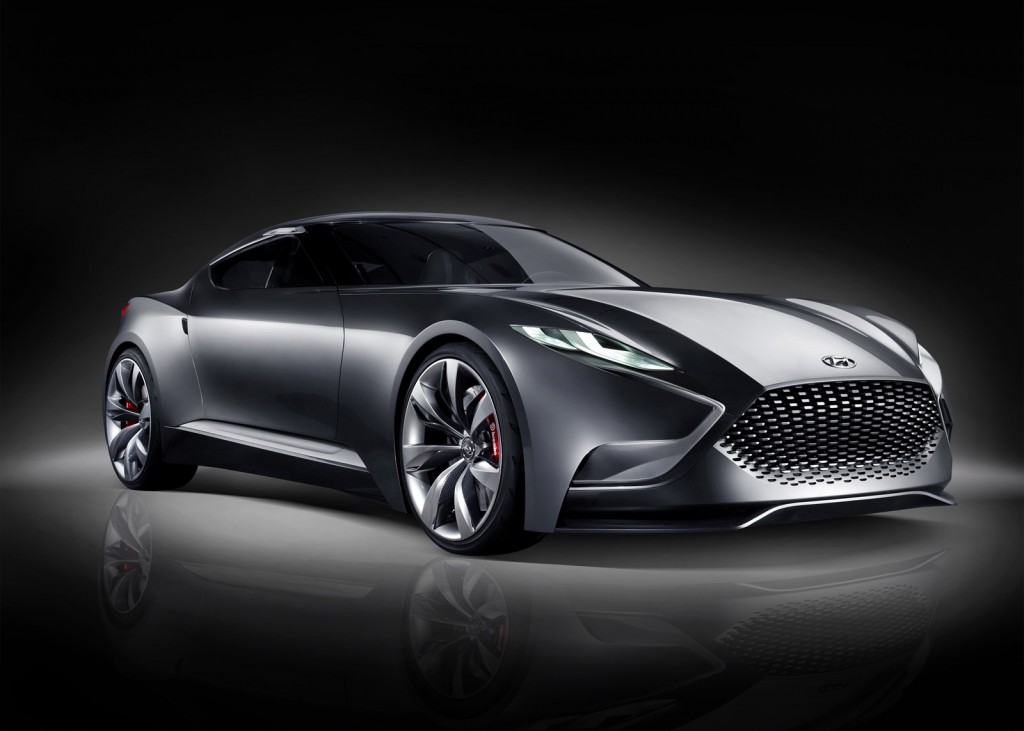 With festivities in full swing in the Big Apple, it's easy to forget that there's more than one motor show going on right now. On the Korean peninsula, Seoul is hosting its annual show, with Hyundai showing the HND-9 Concept in its home market.
If this concept's aggressive shape looks good to you, odds are you'll probably be a fan of the new Hyundai Genesis Coupe, which the HND-9 is meant to foreshadow.
Sitting beneath the concept car's long, shapely hood is a turbocharged version of Hyundai's 3.3-liter V-6, putting out a robust 362 horsepower. It's tied up to an eight-speed automatic, which sends power to the rear wheels. Rear-drive, eight-speed auto, V-6 power: if this doesn't sound like a Genesis Coupe, we don't know what does.
The car's design is sharper and more aggressive than any previous version we've seen of Hyundai's "fluidic sculpture" design language. The front end, with its gaping grille and swept headlights looks like an evolution of the design language of the Veloster and current Genesis Coupe, while the tail, with its narrow slats and aggressive creases is a decided departure from the current Coupe.
Being a concept car, the HND-9 sports items like meaty 22-inch wheels with carbon-fiber inserts and a set of swan-wing doors. We doubt we'll see these on a production car.
Overall, the HND-9 has us looking forward the future of Hyundai's sports coupe.