Senna Documentary Opens Next Week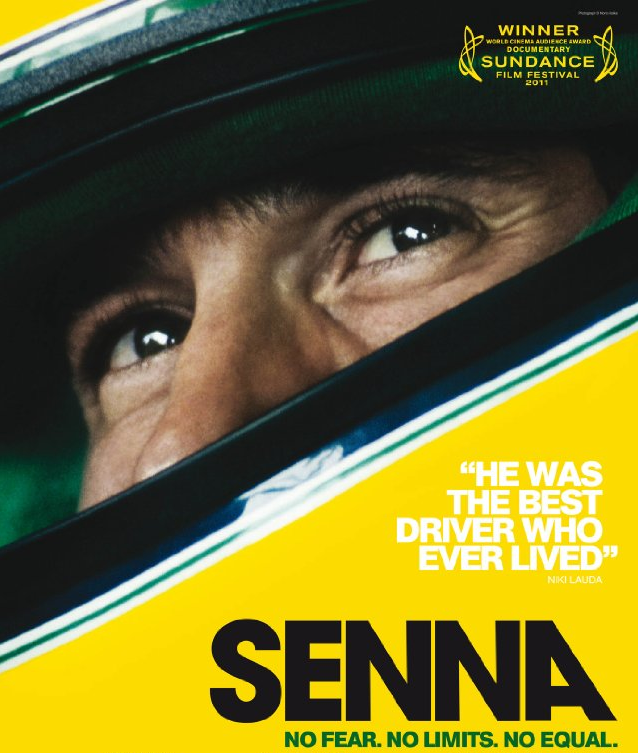 Senna, the long-awaited documentary, which covers three-time Formula 1 champion Ayrton Senna's dramatic, exciting, and tragic career, will open at select theaters on Friday, August 12 in New York and Los Angeles, with later openings in cities around the country.
After its North American premiere at the Sundance Film Festival earlier this year, it won the festival's Audience Award. It has been receiving high marks from critics, and anxious anticipation from motorsport fans.
Dates for scheduled openings have been posted on the film's official Facebook page, and are as follows:
August 12
Los Angeles, CA The Landmark
New York, NY Landmark Sunshine Cinema
August 19
Austin, TX Violet Crown Cinema
Berkeley, CA Landmark Shattuck Cinemas
Cambridge, MA Landmark Kendall Square Cinema
Chicago, IL Landmark Century Centre Cinema
Detroit, MI Landmark Main Art Theater
Irvine, CA Edwards Westpark 8
Miami, FL AMC Sunset Place 24
Nashville, TN Belcourt Theater
Philadelphia, PA Landmark Ritz at the Bourse
San Francisco, CA Landmark Embarcadero CTR
Washington, DC Landmark E Street Cinema
August 26
Atlanta, GA Landmark Midtown Art Cinema
Dallas, TX Angelika Film Center
Denver, CO Landmark Chez Artistes
Minneapolis, MN Landmark Lagoon Cinema
Palm Springs, CA Cinémas Palme d'Or
Palo Alto, CA Aquarius Theater
Portland, OR Regal Fox Tower Stadium
San Diego, CA Landmark Ken Cinema
Seattle, WA Landmark Varsity Theater
September 2
Charlotte, NC Park Terrace
Indianapolis, IN Landmark Keystone Art Cinema
Knoxville, TN Regal Downtown West Cinema
St Louis, MO Landmark Tivoli Theater
September 23
Santa Fe, NM UA DeVargas Mall