Rumors: Spy Shots–2013 Suzuki SX4 SportBack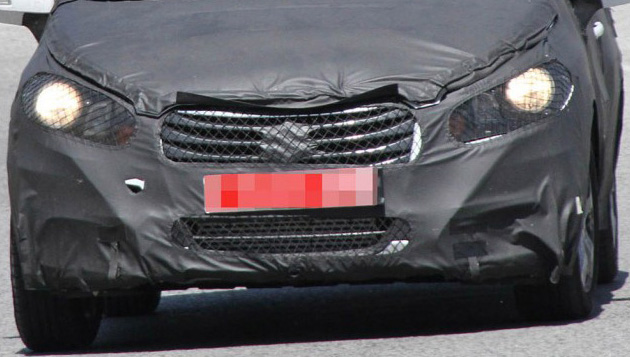 The spy cameras over at MotorAuthority caught what appears to be a next generation Suzuki SX4 prototype out during testing in Spain. Developed by Suzuki in conjunction with global automotive giant Fiat, the current SX4 is also sold as the Fiat Sedici in Europe, and as the Maruti SX4 in Asian markets. This particular SX4 model seen here will likely be the five-door SportBack variant, sporting updated styling that echoes the new Suzuki Kizaski sedan.
When it arrives as a 2013 model in US dealerships, the new SX4 will continue the current car's trend of a variety of body styles and configurations, small engines and economical motoring–the current car offers up 150 horsepower from a 2.0-liter four-cylinder gasoline engine, and may feature even smaller engines in the 2013 model. When Fiat's Sedici is slated for replacement, it's rumored the company won't use the new SX4 as its platform, but instead use some iteration of the 500X crossover that was revealed at the Geneva Motor Show this past March.