Rumors: Model News—Porsche 911 GT3 To Shed Weight, Gain Horsepower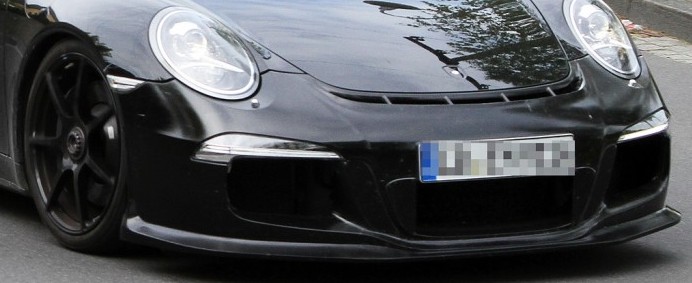 Autocar
is reporting that Porsche's
new 911 GT3
will debut at the 2013 Geneva Motor Show next March. Based on the current 991 911, it should drop 80 pounds and gain 15 horsepower over the current GT3. The extra horsepower—which should hover around 450—will come from Porsche's 3.8-liter flat-six engine, rather than the 4.0-liter engine from the
current GT3 RS 4.0
. The 3.8 should motivate the 991 GT3 to 60 miles per hour in under four seconds. Top speed will also be increased to nearly 200 miles per hour.
Putting that grunt to the ground will be Porsche's seven-speed, dual-clutch PDK transmission—likely the only transmission option available when the GT3 goes on sale (big sad face). On the outside, the GT3 will feature the requisite aesthetic and aerodynamic enhancements including a front splitter, a large rear wing, more and larger air ducts at the front for improve engine and brake cooling, and center locking twenty-inch alloy wheels.
There's no word yet on price for the 991 GT3, but we can expect those details as the Geneva show approaches. The rumormill has also told us that a new GT3 RS could become available sometime around 2015.