Rumors: Industry Report—Synthetic Diesel And Gasoline From Audi In 2014?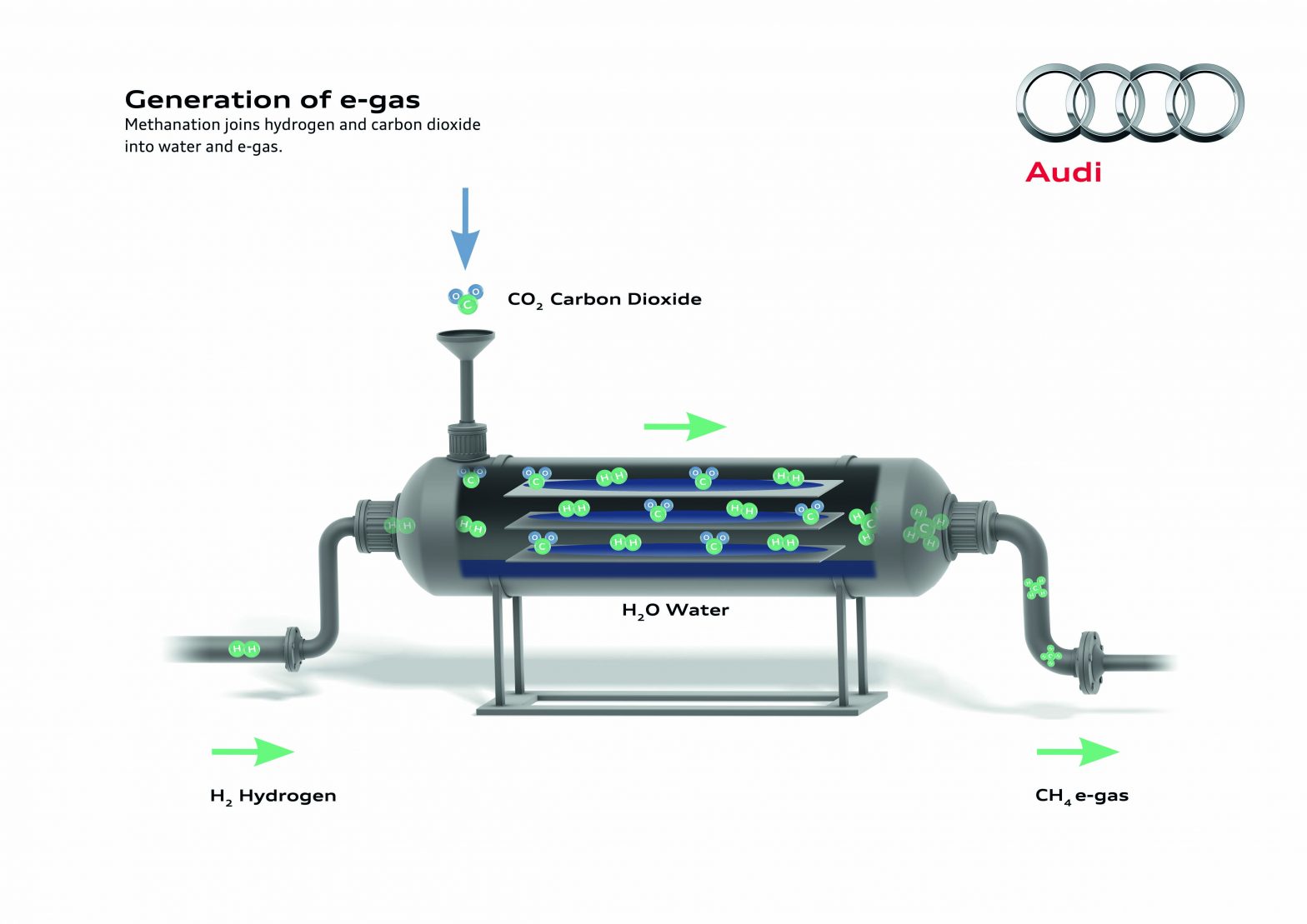 In an intriguing video courtesy of Audi via
YouCar
, the German automaker is reportedly close to creating fully synthetic automotive fuels that can take the place of conventional gasoline and diesel. In conjunction with
Joule
, and American company based in Bedford, Massachusettes, the two companies are working on mainstreaming a process that takes waste CO2 and combines it with water, sunlight, and special microorganisms to produce ethanol, diesel, and other useful chemicals.
The informative, but strangely silent video, detail the relatively simple process. Waste CO2 from industrial plants would be transported to a special facility and combined with waste or sea water. When introduced to the special microorganism that's been engineered by Joule and combined with sunlight, fuel is produced and collected.
A recent report from
Forbes
indicates that in one of its test facilities, Joule has been able to "grow" fuel more efficiently that current biomass methods. The company expects to be able to produce this fuel—dubbed e-ethanol and e-diesel by Audi—at around $1.28 per gallon when commercial plants are fully operational.
Joule has commissioned a demonstration facility in New Mexico and are anticipating being able to create useable fuel in the next few years. Audi seems confident of the technology, unveiling a special version of the next A3 that works with e-gas at this year's Paris Motor Show.