Rumors: Industry Report–Lexus Working On An LFA Successor?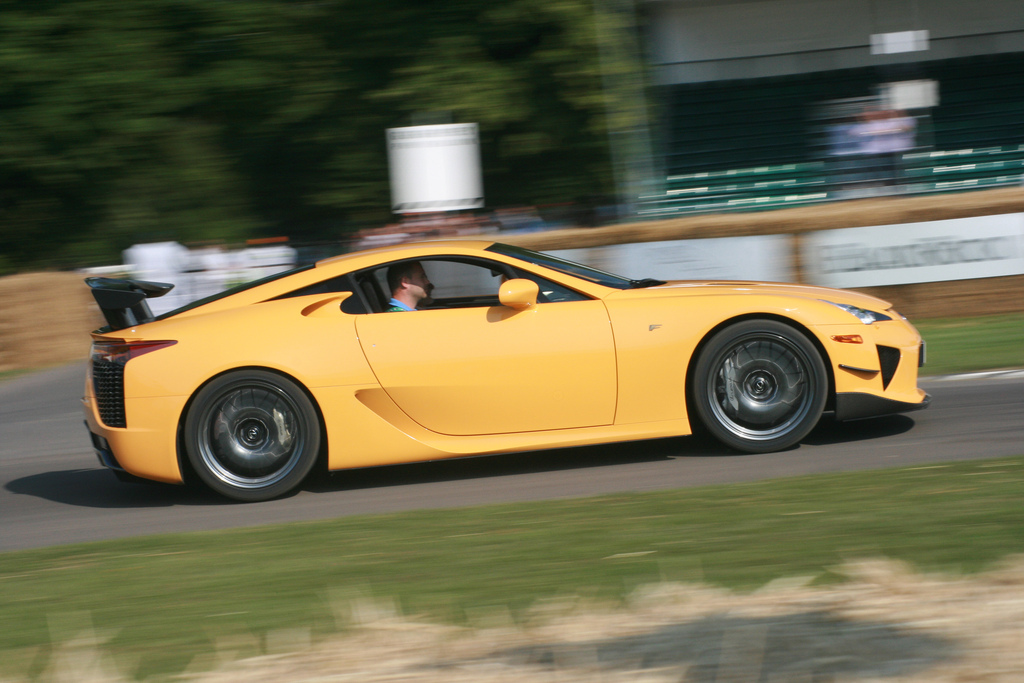 (Photo credit: Supermac1961) When Lexus unleashed its world-conquering LFA supercar back in 2010, it was like finding out the elderly grandmother at the senior center could suddenly dunk on Lebron James–it was met with equal parts surprise and awe, and left everyone a slightly speechless. For years, Lexus has carried the stigma of being a producer of dull slush-mobiles that filled the void between someone's mid-life crisis and their seat in the retirement home. That image started to change with the arrival of the IS-F sedan, and was radically altered when Lexus beamed the LFA to Earth from somewhere not of this galaxy. And the LFA's image wasn't the only otherworldly thing about it–the $375,000 pricetag, wild carbon fiber construction, and wailing V-10 engine only added to its mystique.
Now, Lexus is reportedly working on a successor to the LFA according to a new report on AutoGuide. It's rumored that the "LFA II" will significantly outperform the current car, and should cost significantly more as well–AutoGuide reports the price could land somewhere in the $800,000 to $1 million range. And if you thought the 500 examples of the LFA guaranteed exclusivity, then the 100 units of the new car should take the idea of rarity to a whole new level.
If this is Lexus' way of reinventing its image, we say bring it on.