Rumors: Industry Report—Alfa Romeo's US Return Delayed (Yet Again)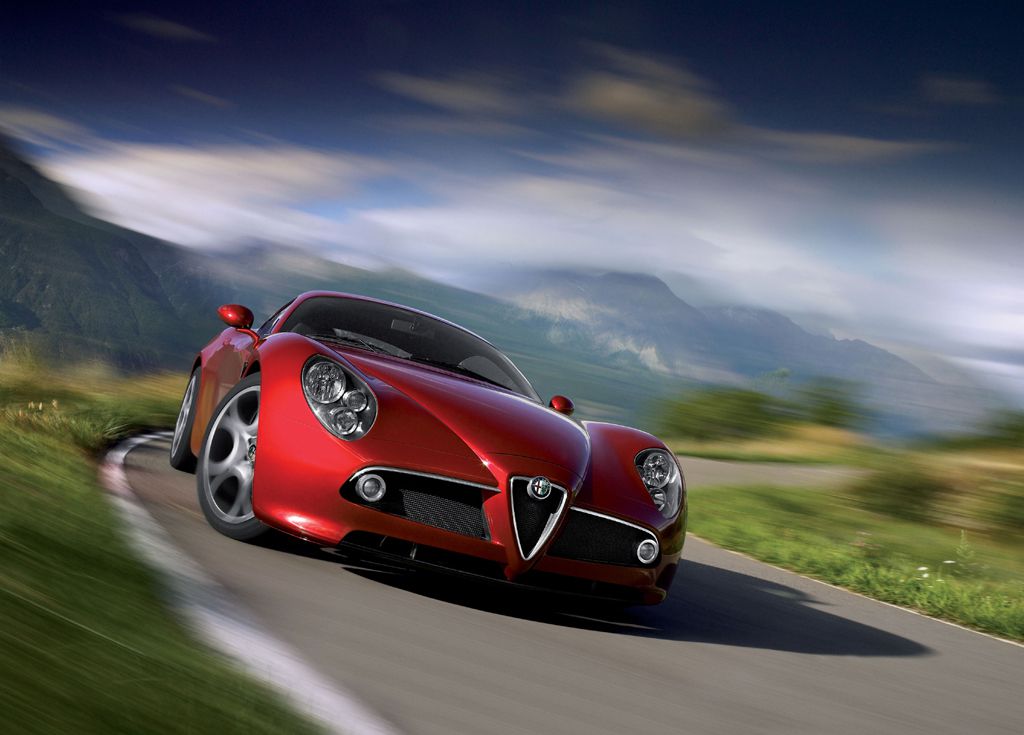 With the exception of the limited-edition Alfa Romeo 8C Competizione supercar, the storied Italian marquee has been absent from the US market since 1995,
despite repeated proclamations to the contrary
. If recent rumors are true, it looks like we may have to wait even longer for Alfa to have a presence here again.
There have been persistent rumors of Alfa Romeo's imminent return to US shores, particularly since Fiat's American return. The first mainstream model would have been a crossover launched in 2013. Now, however, a recent report from
Automotive News
indicates that Alfa's vehicles won't be arriving here until sometime in 2014. Fiat-Chrysler CEO Sergio Marchionne is planning on revealing the revised timetable for the company's full-scale presence in the United States on October 30.
Alfa's current plan calls for only four US-bound vehicles out of a projected eight—the gorgeous 4C coupe,
the Giulia mid-size sedan
, a roadster co-developed with Mazda, and a mid-sized SUV that would slot beneath the
Jeep Liberty
. Vehicle redesigns, slowing sales, delays, and the current financial crisis in Europe have all contributed to Alfa's timetable rework.
Marchionne's address at the end of next month will reveal a clearer picture of what the company plans to do.