Rumor: Lexus Prepping 500hp GS F for 2016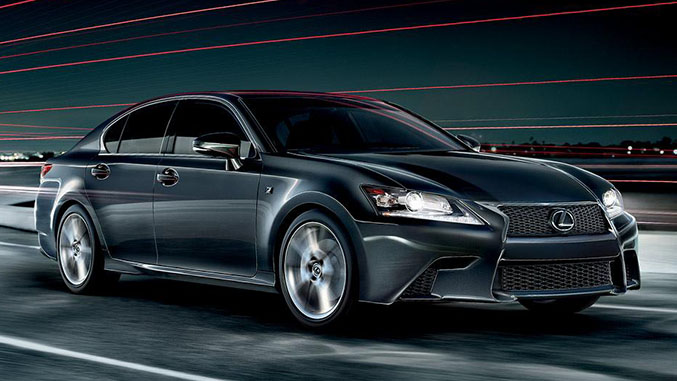 According to sources at
Autocar
, a more potent version of the 5.0-liter V8 used in the upcoming
Lexus RC F
is for an upcoming top-spec performance version of the GS sport sedan, which has been recently seen testing on the Nürburgring. Poised to take on the likes of the BMW M5 and the Mercedes-Benz E63 AMG, while the GS F looks to be a step in the right direction for those seeking Japan's answer to the super sedan, it also appears that the new car may still have its work cut out for it.
Power is speculated to be naturally aspirated and come in around 500 horsepower and about 400 lb-ft of torque – plenty of oomph compared to the current 303hp GS F Sport, but still on the wrong side of the 560 horsepower on tap in the M5 and the 557 ponies under the hood of the E63. Additionally, while the BMW boasts a dual clutch gearbox, the GS F is expected to get the ZF 8-speed automatic – a great transmission in its own right, but not nearly as performance-oriented as a DCT, though it may offer better manners around town.
Power will be sent to the rear wheels via a Torsen limited slip differential, and straight line performance is expected to be in the neighborhood of 0-60 mph in the mid-four-second range, with a top speed around 170 miles per hour – both figures, perhaps unsurprisingly, also well shy of the performance offered in the aforementioned sports sedans the GS F will be up against.
Pricing is
expected to be around £80,000
, which equates to about $130,000 – but translating European price tags to ones used in the United States is, of course, far from an exact science. Regardless, the hefty asking price is said to be justified by a high level of standard equipment included, but we'll have to wait and see if that's enough to convince buyers to move away from established models in the segment for a vehicle which (theoretically) doesn't quite match up in terms of performance. The GS F is expected to officially debut early next year.