Rumor: BMW to Celebrate Centennial With i9 Supercar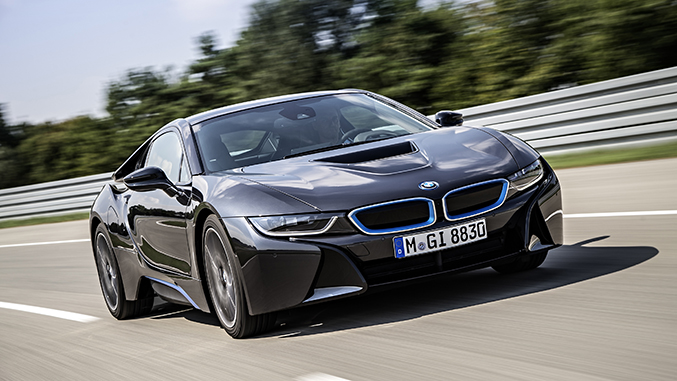 For just about any industry, 100 year anniversaries are a rare occurrence, and hitting that milestone is certainly cause for celebration. For most auto manufacturers that typically equates to a special trim package or similar treatments applied to an already existing flagship model. But BMW, which is set to hit triple digits in 2016, is rumored to be cooking up something particularly interesting to mark the occasion.
A recent search of BMW's trademark filings has uncovered an entry for the i9 name, and Germany's
Auto Motor and Sport
suggests that an i9 model may be in development to serve as a successor to the
M1 supercar
and to celebrate the company's entry into century status.
The rumored car is expected to ride on a derivative of the
i8's
chassis, but would replace the i8's three cylinder gas engine with a six-pot unit. However, making such a change would likely require quite a bit of development work, as the i8's engine is transverse-mounted in the car, and the real estate required for BMW's straight six engine simply isn't there in that layout.
Auto Motor and Sport also speculates that while the i9 would likely gain weight versus the i8, due to the larger engine, its newfound power is expected to propel the new model from 0-60 in well under 4 seconds.
While many would hope that a proper BMW supercar would consist of a naturally aspirated engine and a race car-like simplistic approach to its design, BMW's newfound ideological investment in hybrid technology is undeniable, and to some degree, inevitable. Besides, if
Porsche
,
McLaren
and
Ferrari
can do it, why not the Bavarians? We'll just have to wait and see.