Rumor: All-New Cadillac Flagship to Arrive in 2015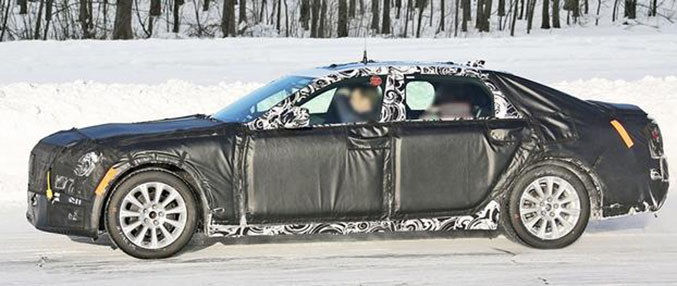 Cadillac has been in need of a halo car to carry the torch for the brand and allow GM's luxury brand to go toe-to-toe with luxury brands like Audi, Lexus, and BMW for some time. A large sedan platform clearly fits that bill, and with the current
XTS
on the way out, there's been quite a bit of speculation about what might fill its place. It turns out that General Motors global product chief Mark Reuss also feels the same way, and has said that a new vehicle, codenamed the LTS, is currently in development.
"This is a car that Cadillac needs, that will define its brand in terms of innovation and excellence," Reuss told the press at a media event in Detroit earlier this week. "That's the mission."
According to Cadillac's chief engineer, Dave Leone, the rear-wheel drive sedan should arrive sometime in late 2015. Though neither Leone or Reuss were willing to give specifics about the new car at this point, Reuss made the car's mission clear when he declared that the new sedan "has got to be a symbol of excellence."
Test mules like the one pictured above have been spied testing at GM's proving grounds in Milford, Michigan for a few months now and seem to indicate that, at least dimensionally, the new car will likely compete with cars like the Audi A8, Mercedes-Benz S-Class, and BMW 7-Series.
Cadillac has an uphill battle to reclaim the crown of the lead luxury brand in the United States – a title it last held in 1997. "Not one car is ever going to turn something like that around," Reuss said. "You've got to have a portfolio of those and you've got to do it for a while." With new products like the
ATS
, the redesigned
CTS
and the new
Escalade
, Cadillac appears to be following that game plan closely.