Rumor: 2016 Mazda Miata Gets Rendered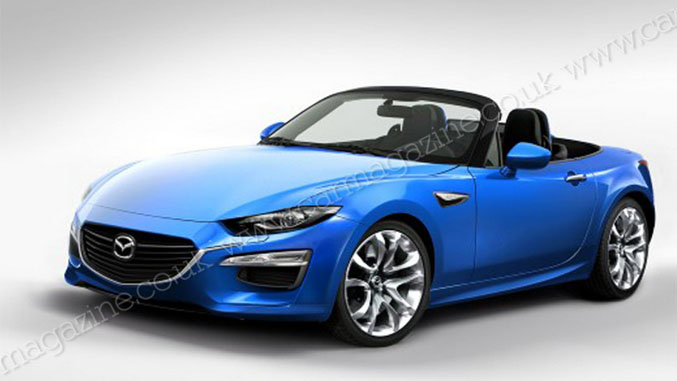 CAR magazine has provided a rendering of what they envision the next MX-5 may look like. Additionally, the team at CAR has a few theories about what changes await the legendary two seater.
To start with, and much to the glee of MX-5 enthusiasts, Mazda will continue its efforts to cut down weight across their model lines, which includes the Miata. To that end, the next MX-5 is
rumored
to weigh one approximately one tonne, or 2204 pounds.
CAR further speculates that the MX-5's output will also get a modest bump as well, pushing output over 200 bhp for the first time. They expect to see naturally aspirated versions of Mazda's 1.6 and 2.0-liter engines, along with the availability of a ragtop and folding hardtop roof.
Mazda has been pretty quiet about when we might get a glimpse of the upcoming refreshed roadster, but we'll be keeping a keen eye out for anything Mazda might have on offer at next weeks Detroit Auto Show.