Rock Down To Electric Avenue – VW Begins Production Of The ID.4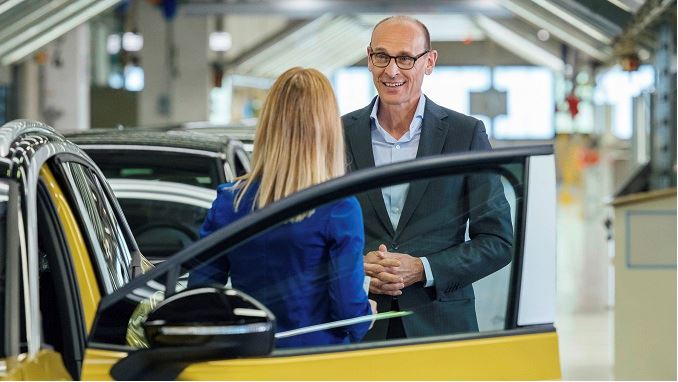 media.vw.com
In the words of the Eddy Grant song (sort of), VW is rocking down to Electric Avenue, and then taking it higher. Ok, weird analogy, but the news is great: VW is now producing their much-discussed ID.4 in Zwickau, Germany.
The ID.4 is significant, as it's a compact SUV that will fit in nicely with current consumer spending trends, and be a solid addition to other compact SUVs in their lineup, like the Tiguan. They're taking it higher by planning to sell millions across the globe, at more attainable prices, which will help in the fight to combat climate change. The official reveal is set for sometime in September of this year.
"With the ID.4, Volkswagen is adding an all-electric vehicle to its offering in the compact SUV class, the world's largest growth segment", Ralf Brandstätter, CEO of the Volkswagen brand, said. "Following the ID.3, this is already the second model based on the modular electric drive matrix (MEB). Going forward, the car will be built and sold in Europe, in China, and later also in the USA. That is how we are scaling the MEB platform globally and laying the economic foundations for the success of our lineup of long-range electric vehicles."
Following their formula of starting with a base platform and adjusting as necessary has proven successful for VW, and there's no reason to change that not. With a low drag coefficient of .28 and scalable battery system, the ID.4's range is expected to surpass 300 miles. Interior space with be maximized due to being a rear-wheel drive electric platform, and tech features such as touch surfaces and voice control will come standard. We're curious to see if they will take the MEB platform a step further and interchange bodies on top; something like an electric Arteon or Passat, Golf Sportwagon, etc.
Another benefit to ID.4 production that VW has announced will be delivering the end product to consumers with a carbon-neutral footprint. We'll be interested to see what sort of environmentally-friendly engineering tech is developed to achieve this. By 2022 the ID.4 will be built at their Chattanooga facility here in the US, in addition to Zwickau; this should help out that goal for sure.
Leaked image of the ID.4, via cleantechnica.com