Rally America Sno-Drift 2010—24 Years of Opposite-Lock Excitement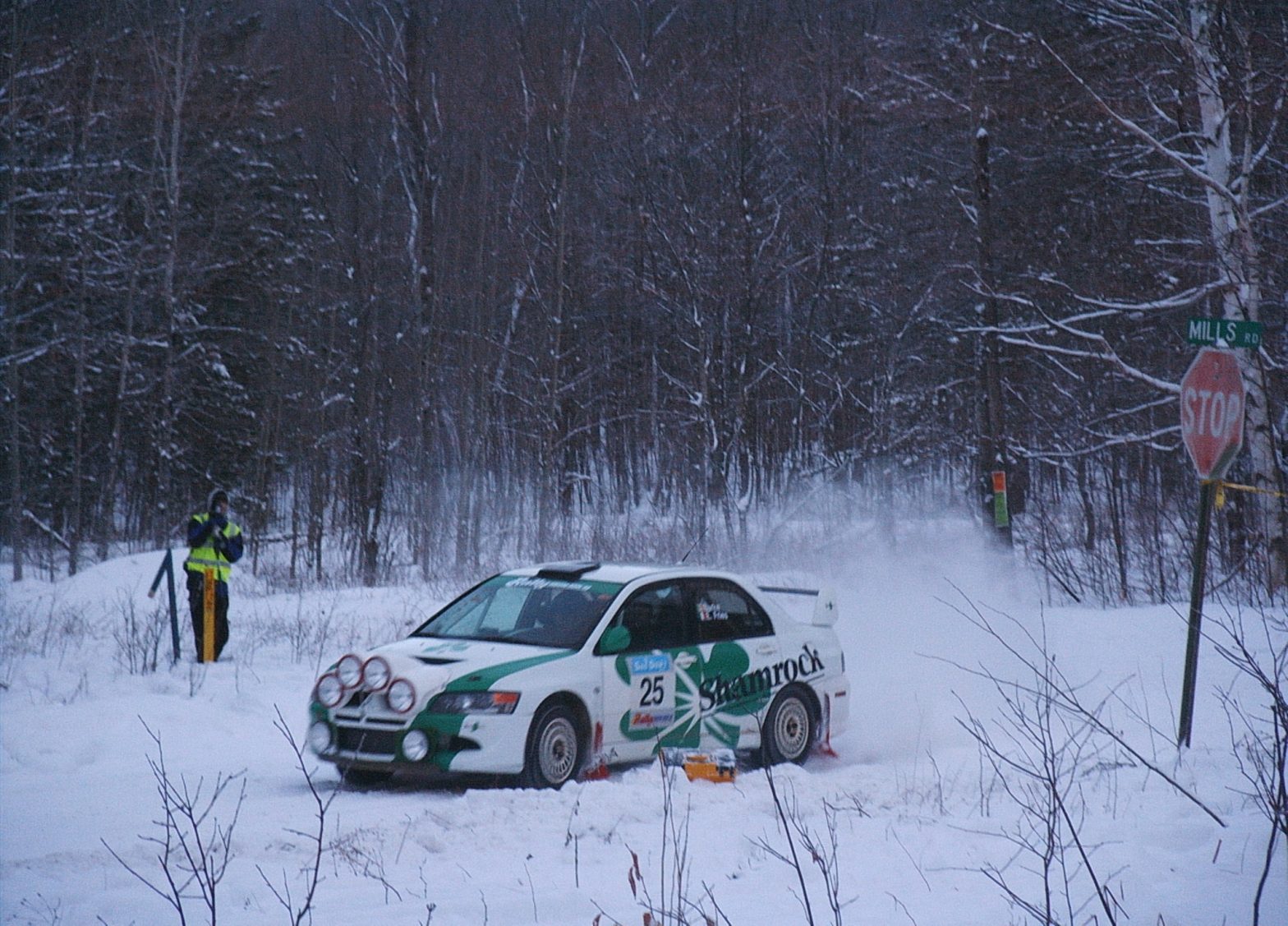 Just a few hours north of the Winding Road garage, a somewhat unorthodox racing event has been occurring since 1973. Unorthodox, that is, for racing enthusiasts in the United States. Rally racing is a huge deal in just about every other part of the world, though it never really caught on in the States until a YouTube Gymkhana hero and a former motocrosser with a penchant for backflipping just about anything got involved. Going into 2010, more than a few eyes are now watching the Rally America series with keen interest, and Winding Road will be there for the kickoff event of the season—Sno-Drift 2010.
Having originated with the SCCA in 1973, the Sno-Drift was an off again-on again racing series based in the snowy woods of Northern Lower Michigan. The series has been growing steadily since switching to Rally America ownership in 2005, thanks to a combination of exciting action, X-games attention, and no small amount of superstardom from the likes of Ken Block and Travis Pastrana. The 2010 Rally America series kicks off this Friday, January 29th to what could be its biggest audience yet.
Sure, we like watching the cars skate through slippery stages without the benefit of studded tires, but for auto enthusiasts, attending a Rally America event is an event in and of itself. This is especially true for Sno-Drift, as the assortment of cars in the snow—either participating or in attendance—is both surprising and amusing. In 10 years of Sno-Drift spectating, your author has seen everything from vintage and modern Porsche 911s, to rare all-wheel drivers like the Mazda 323 GTX and Mitsubishi Galant VR-4, numerous imported Japan-spec rides, one-off kit cars, domestic bruisers like fox-body Mustang GTs, and pretty much every Subaru ever made—all riding on snow tires and all having a hell of a good time. For 2010, the competitor list includes such interesting rides as a 1980 Volvo 242, a 1991 BMW 318i, a trio of 1980s Volkswagens, and enough Subarus to qualify as a national Subie convention. What we'll find in the spectator parking areas is anyone's guess.
Winding Road will be on hand for all the 2010 Rally America Sno-Drift action this Friday and Saturday, including the launch of Ken Block's all-new turbocharged, all-wheel drive Fiesta rally car, not to mention the wacky antics that take place between stages that only true rally fans know about. In the meantime, spy some of these exclusive photos and video from past Sno-Drift adventures.