Pure McLaren Arctic Experience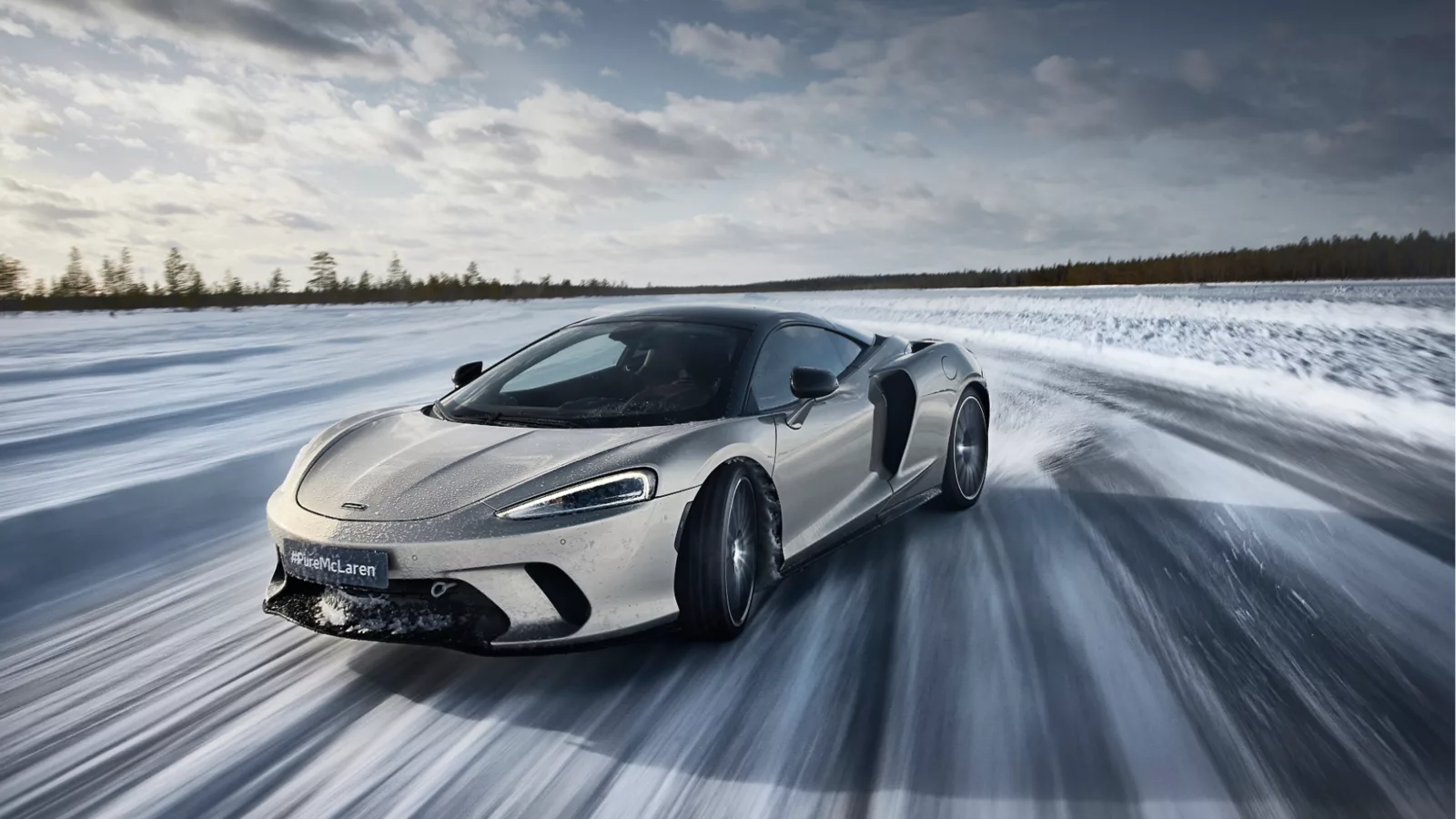 McLaren is offering the discerning few an opportunity to throw a McLaren GT around a frozen lake in Finland (plus enjoying a luxury stay with excursions and gourmet meals).  3 day packages start at almost $17,000USD, where 4 day packages top-out at over $33,000USD – reminds us of the saying, "if you have to ask, you can't afford it."
If you can afford it, read on below:
Rosberg, Häkkinen, Kovalainen, Bottas … the list of Finnish driving legends is endless. And with good reason – if you can master car control in Finland, you'll have the skills to tackle any driving conditions you'll ever face.
Our programme is tailored to your personal level and goals. You might be looking to execute a perfect oversteer slide, pick up a stylish handling trick or two, learn how to access the car's handling limits or simply improve basic control skills.
Your McLaren Driver Coach will guide you through the various track configurations, give advice and teach techniques you can use to maximise driving engagement when you get back on the road.
The McLaren GT is your trump card. Its perfectly balanced lightweight chassis, powerful mid-mounted V8 engine and high-downforce aerodynamics make it a formidable performer on the road, and the ideal car to feedback scalpel-sharp responses when driven on ice.