Porsche Factory GTLM Effort Finished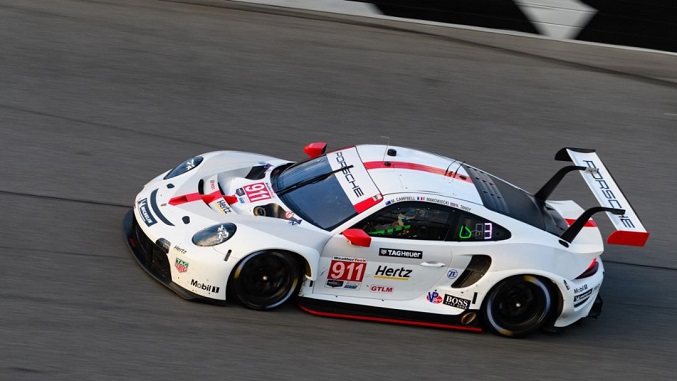 newsroom.porsche.com
It's a sad day in North American motorsports, as Porsche has announced that they are ending their factory GTLM effort in IMSA starting in 2021. This leaves just BMW with their M8 GTE (who won at Daytona a few months back) and Chevrolet with their brand-new C8.R to duke it out, though there is a possibility that either might drop out as well (unconfirmed). We've found this class to be one of the most entertaining to watch since its inception, it will be tough to see it decrease in size. Plus, who doesn't love some good ol' fashion factory Porsche vs. Chevrolet action, or a Baden-Württemberg (Porsche) vs. Bavaria (BMW) Southern German rivalry?
Porsche has cited economic hardship caused by the ongoing COVID-19 pandemic as their reasoning, which is quite understandable, as the pandemic has had a very detrimental effect on all areas of the automotive industry.
Though, there is some good news: it looks like GTLM is the only class getting the chop. Porsche will not be ending factory support for their North American customer programs in GTD, IMSA MPC, and the GT3 Cup Challenge. This support is provided by Porsche Motorsport North America and Porsche Cars North America.
coreautosport.com
Hopefully, CORE Autosport, the South Carolina-based North American team who runs the Porsche factory program in GTLM, will be able to transition into running cars in one or more of these series and classes. Luckily, they've got a few races left in the current GTLM season; after the lengthy season pause, we imagine they'll be ready as ever to finish in triumph when the season ends after Sebring in October. This would certainly form a solid foundation for Porsche's return to GTLM in a future season, which hopefully does happen sometime after 2021.
"We hope that this season's races will still be contested so that we don't leave the IMSA stage soundlessly" stated Steffen Höllwarth, Head of Operations IMSA Championship at Porsche Motorsport. "Of course, such decisions impact the mood, but we're all professionals and we're now focusing on the remaining races of the current season."
CORE has earned a lot of shiny hardware for their trophy case since 2014: 48 GTLM podiums, 17 poles, 18 wins (four overall), 3 Manufacturers Championships, and more. Not bad for partnership lasting just seven years.