Porsche Experience Center Atlanta to Open New Track Designed by Tilke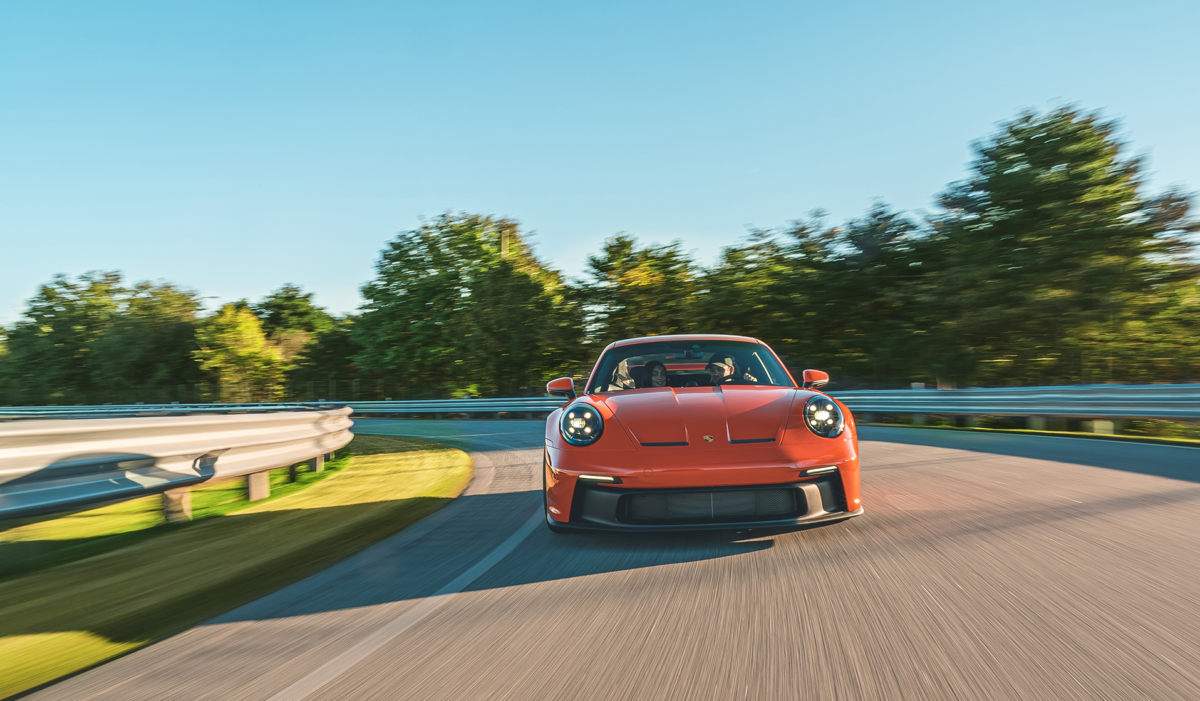 Porsche Cars North America, Inc. (PCNA) has recently announced the opening of a second driver development track at the Porsche Experience Center Atlanta (PEC). This new track has been designed by Tilke (of Formula 1 fame) and will offer a thrilling driving experience to visitors, featuring four distinct instructor-led driving modules.
The new track has effectively doubled the length of the existing driver development course, offering 90-minute driving experiences in Porsche sports cars with one-on-one instruction from a Porsche Drive Coach. The new track can be driven on its own or in combination with the existing track and adds features inspired by some of the world's best roads and racing turns. This project represents a multi-million dollar investment in further developing the headquarters campus of PCNA.
The PEC offers thrilling drives for visitors with a full brand immersion including a gallery with classic Porsche vehicles on display, a retail shop, and fine dining at Restaurant 356. With proximity to the world's busiest airport, the PEC is accessible to about 80% of the U.S. population within two and a half hours of flying time. Visitors can stay at the neighboring Kimpton Overland Hotel, making it a highly-sought destination.
The new 1.3-mile driver development track includes four instructor-led driving modules: Low-Friction Circle, Ice Hill, Autocross Area, and Handling Circuit. Each module offers a unique experience and is intended to allow guests to take Porsche sports cars to the next level. The Low-Friction Circle allows drivers to experience the understeer and oversteer characteristics of a Porsche on a wet, polished concrete surface that is over 196 feet in diameter. The Ice Hill simulates an icy mountain road where a driver is likely to lose control up or down the hill. The Autocross Area is arranged on a large paved area, where drivers will navigate through slaloms, acceleration zones, and cone obstacles. Finally, the Handling Circuit is a 1.3-mile motorsports-inspired driving circuit with elements influenced by several iconic race tracks.
The Handling Circuit is the most extensive module, inspired by the Carousel from Germany's Nürburgring-Nordschleife, the Corkscrew at Laguna Seca, and the Tail of the Dragon in the Smoky Mountains, one of North America's most iconic driving roads. Drivers will learn proper braking technique, how to choose the correct line when navigating tight corners and curves, forward vision, progressive steering, smooth pedal application and release as well as how to minimize load changes and anticipation of the car's reactions.
Dynamic and emotive, the tracks at the PEC are designed for driver development, allowing customers to test the capability and technology of a Porsche vehicle in a controlled environment. The expansion will operate independently from the existing track, but the two layouts can be combined for an overall main handling circuit of 2.3 miles, and up to 2.9 miles when all track surfaces are utilized.
The new Porsche Experience Center Atlanta track represents a significant investment by Porsche Cars North America, Inc. in further developing its headquarters campus. The four distinct instructor-led driving modules at the new track are designed to provide visitors with a unique and thrilling driving experience. The PEC is open to the public, including both Porsche owners and non-owners, and offers a full brand immersion including classic Porsche vehicles, a retail shop, and fine dining.