Porsche 911 Dakar to be Officially Unveiled During LA Auto Show!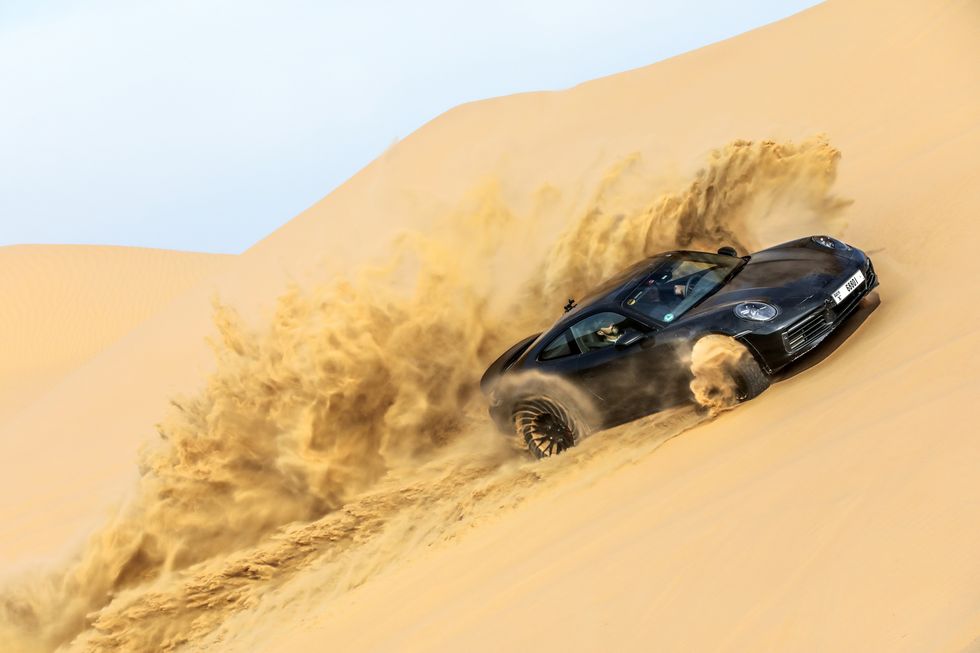 With the production version officially being unveiled next week at the Los Angeles Auto Show, Porsche has released a few photos of their off-road ready 911 Dakar.
After 6,000 miles of true off-road testing complete, along with a total of 300,000 miles of "extreme conditions", Porsche is ready to debut the 911 Dakar next week on November 16th.
We are obsessed, and can't think of a better Porsche to put their factory roof tent on.
We can't wait to get our hands on one for a POV test drive!