Photos: Radwood SoCal 2019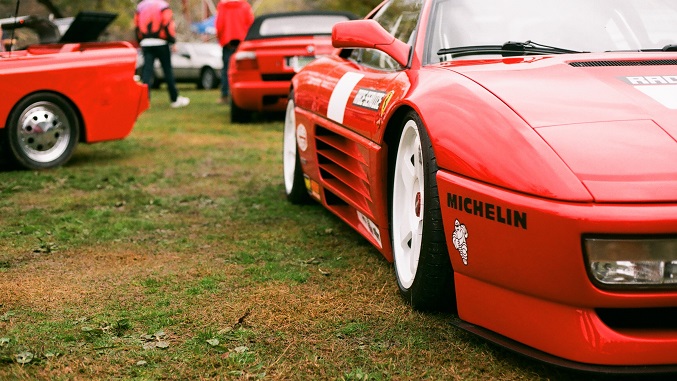 Despite the tremendous threat of light rain, and an un-seasonably cold SoCal forecast of 65 degrees, last Saturday we trekked up to Silverado, California for this year's edition of Radwood SoCal.
At Radwood, every car in the ranks must be built between 1980 and 1999, and variety, uniqueness, and rarity are very much encouraged. To top it all off, attendees are encouraged to dress the part as well, which certainly adds to the fun: neon colors, leg warmers, and haberdashery that both Don Johnson and the Lambda Lambda Lambda fraternity would approve of. SoCal 2019 did not disappoint.
With the Santa Ana Mountains comprising its backdrop, Oak Canyon Park proved to be an excellent venue to host a large gaggle of iconic rides, too. There was even a good amount of Fall foliage which can be a bit of a rarity in these parts, which matched the vehicular color palette quite well.
The event was a ton of fun and there were some awesome cars on display, major props to the organizers. We can't wait for next year! Check out the photos below, and be sure to scope the gallery to the right for more. Oh, and all photos were shot on Fujicolor C200 film loaded into the back of a Canon EOS-1N SLR and EF 50mm 1.8 AF lens. Why not capture such a fun throwback event with emulsion rather than pixels?
This ultra-rare 993 RS was gorgeous in person
Proper rare Aston in these parts
The park was a bit muddy, but it served as the perfect accompaniment to this Series I Range Rover sporting a very 80s/90s UN livery
Road-legal Porsche 962: 'nuff said