Pagani Zonda Revolucion Unveiled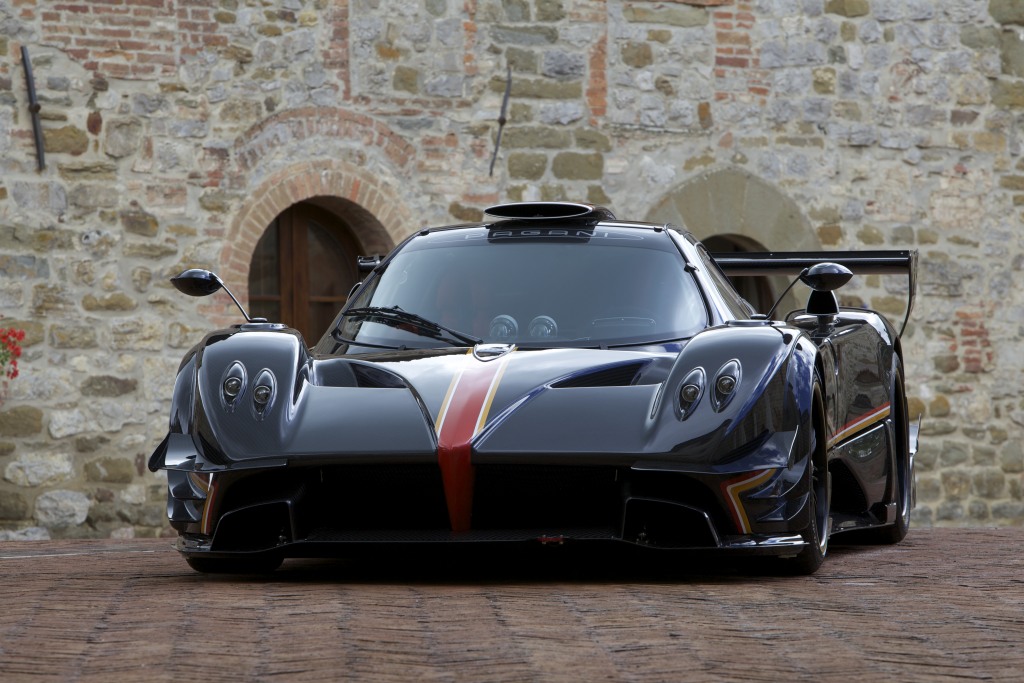 Some things just seem to never go away. Usually, this is a bad thing. Take the Kardashians, for example. But in the case of the Pagani Zonda, we'd be quite content to have production of the V-12-powered, carbon-fiber-bodied hypercars continue until the end of time.
We know that's not going to happen, as Pagani has already unveiled the Zonda's replacement, the Huayra. But, like a smoker that can't kick the habit, Pagani is still building racing-spec Zondas.
It's claimed that this model, the Zonda Revolucion, is the finale of the racing range that started with the Zonda R. Considering all of the "last" Zondas we've seen, we doubt this is the actual finale.
It debuted at Vanishing Point 2013, which we're told is an international gathering of Zonda owners (it's also the coolest name for an enthusiast gathering we've ever heard).
The Zonda Revolucion generates 800 horsepower from the same AMG-derived, 6.0-liter V-12 found in the Zonda R racecar. Not one to pack on the extra fat, Pagani has trimmed this Zonda's weight to just 2354 pounds. Yes, this 800-horsepower, V-12-powered car weighs about the same as a Mazda2 while developing eight times the horsepower. That works out to a weight-to-power ratio of just 2.94 pounds for every horsepower.
We'd imagine all this gusto should allow the latest Zonda to get to 60 in well under three seconds and accelerate past 220 miles per hour. Considering neither of these metrics is officially stated, this is just educated conjecture on our part.
Being a track car that's capable of very high speeds, aerodynamics played a key role in the Revolcion's development. A steering-wheel-mounted button controls the drag-reduction system, allowing drivers to manually adjust the angle of the rear wing. If the driver holds the DRS button down for two seconds, the computer takes over.
The Zonda Revolucion is, as you might expect, a car of bewildering statistics. The six-speed sequential racing transmission is capable of swapping gears in just 20 milliseconds. That's five times faster than the transmission in a Ferrari FXX.
The biggest stat, though, is the Zonda Revolucion's price—it's €2.2 million, not including tax. That's $2.9 million or £1.9 million. We don't know how many of these super-powered track cars Pagani is planning on building, but somehow we don't see mass production in the future. If you're interested, you should probably be on the phone right now.