Nissan Announces Pricing On 2014 GT-R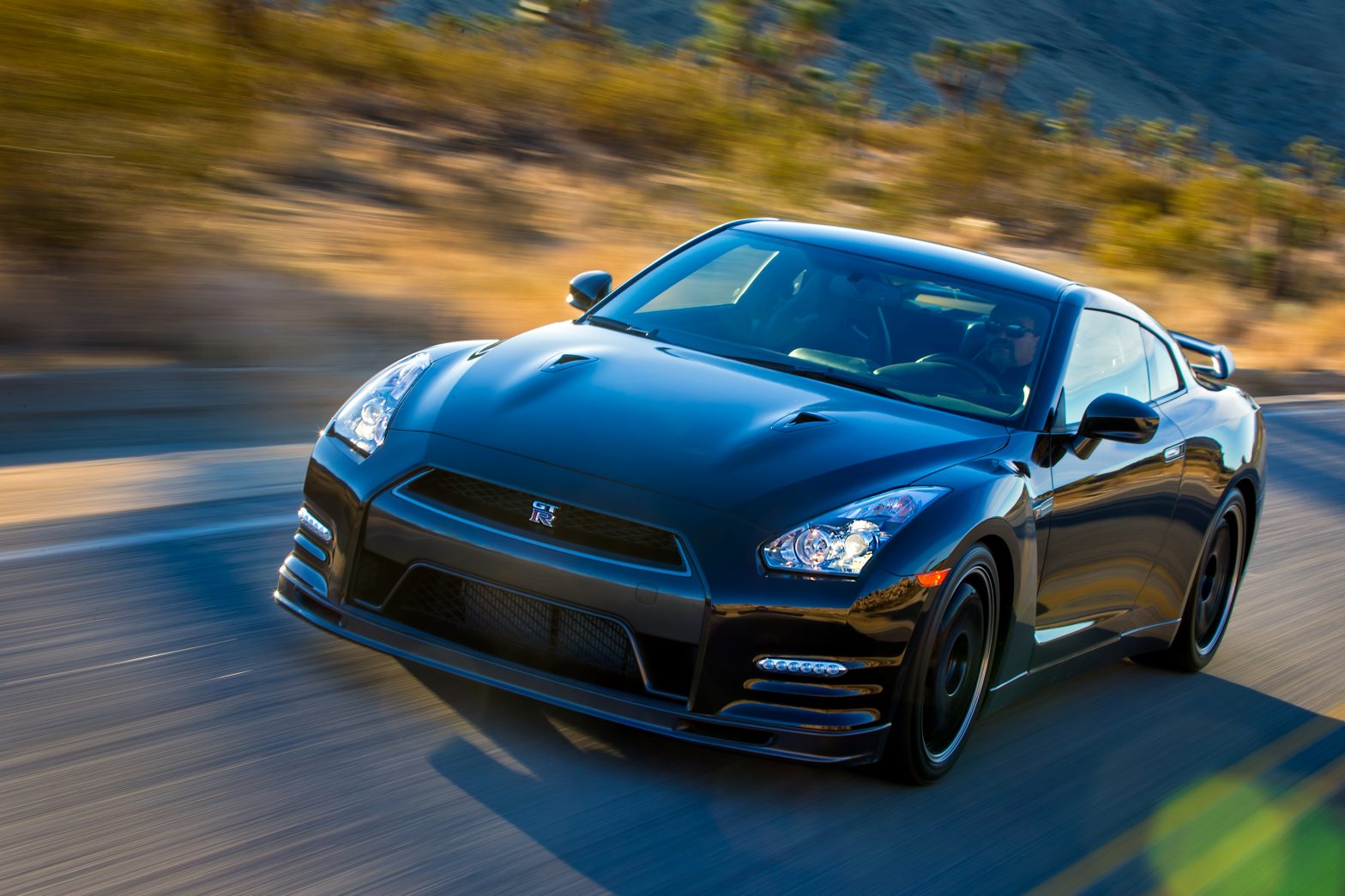 Want the ultimate Nissan GT-R? Then get ready to shell out quite a bit of cash. Nissan has just announced pricing for the 2014 GT-R range, with the base model starting at $99,590. The Black Edition adds $9710 on to that, for a total of $109,300. Finally, the GT-R Track starts at $115,710.
545 horsepower and 463 pound-feet of torque are available across the board, so there's no question whatever GT-R you purchase will be worth it. The Track Edition is the one that gets our hearts racing, though. It adds a heftily modified suspension, with specialized Bilstein DampTronic shocks and firmer spring rates. Naturally, development on this race-oriented GT-R was done on the Nürburgring.
The Track Edition also adds a dose of carbon fiber, in the form of brake cooling guides and a special front spoiler. RAYS forged alloys (borrowed from the Black Edition), painted in metallic black join a carbon-fiber rear spoiler to round out the GT-R's exterior treatments. On the inside, the rear seats have been removed, making the GT-R Track Edition a dedicated two-seater.
The 2014 GT-R Track Edition is limited to 150 units.
The GT-R Track Edition borrows its six-spoke RAYS wheels from the Black Edition.
The former home of the GT-R's rear seats is covered in quilted fabric, while the front seats receive unique upholstery.
The GT-R's rear spoiler is made of a dry (non-glossy) carbon fiber.
A closer look at the Track Edition's unique front spoiler and brake cooling ducts.