New 992 911 Turbo Spied Ahead Of Official Reveal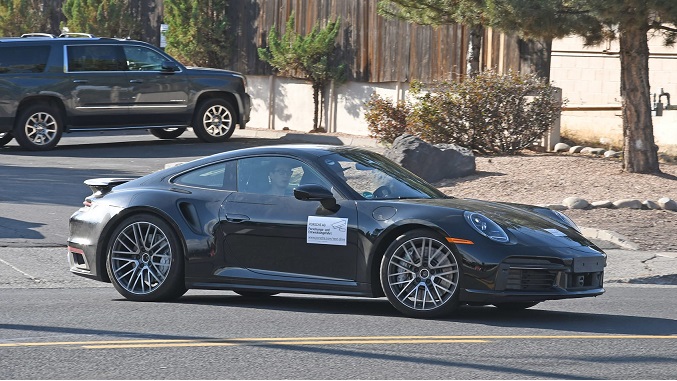 Photo: Evo
Evo Magazine reports that they've spied the new 992 911 Turbo. While all 911s are now turbo (the Taycan as well, much to some folks' dismay), the badged 911 Turbo S is expected to have around 600 horsepower and all-wheel drive to keep up with the Turbo S power increase trend for the past 3 generations.
There is also speculation and concern about its weight, as 911s always get slightly bigger with each new generation, though performance certainly never suffers:
"As with all new 992-gen 911s, one potential concern is weight. The 991 Turbo S gained 185kg (407 lbs.) over the Carrera S of that generation, if the 992 saw the same gains, it'd sit at a rather hefty 1700kg (3748 lbs.). We're sure it'll have the power to push along the road with plenty of urgency, but more than ever the Turbo's GT credentials might well overtake its traditional sporting character. We'll have to wait and see if our concerns are credible"
We're excited for an official reveal from Porsche!
Photo: Evo