NASA Introduces New Endurance Series — No Comp License Required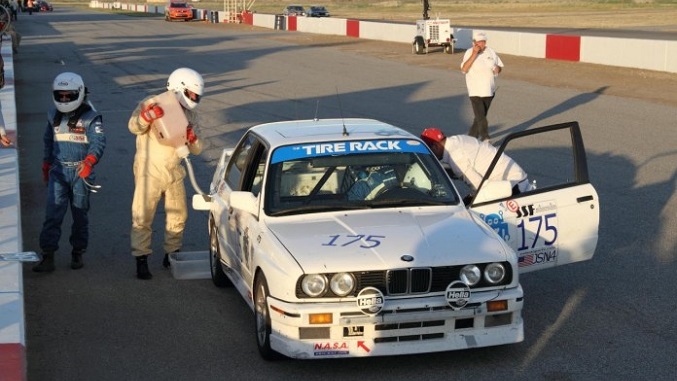 From Nasaspeed.news, by Brett Becker
The Team Racing Endurance Challenge (TREC) is a new NASA enduro series that focuses on fun and lots of track time — and you don't need a competition license to be part of the action.
Anyone with a driver's license can participate in a TREC race. Minors who race with NASA are also eligible to participate. Cars are classed using a combination of time brackets and base classing listed in the TREC rules, and all vehicles compete on tires marked with treadwear 180 or higher by the manufacturer. This new series is a definite departure from the typical NASA competition event with a heavy emphasis on fun above all else.
"NASA's High-Performance Driving Events have introduced thousands of people to the joys of driving their cars on track," said NASA Vice President Jeremy Croiset. "Now, with our new TREC series, drivers with little to no experience can get in on the fun of wheel-to-wheel endurance racing with a professional sanctioning body like NASA. This new program establishes a new pathway for people to attain a NASA Competition license."
Drivers who complete four TREC events may apply for a TREC license qualifying them to participate in the fastest TREC class. Anyone with previous racing experience may apply for a TREC license. Those who holds a TREC license and successfully complete six TREC events will be eligible to apply for a full NASA competition license.
TREC events will be offered in various NASA regions in the latter half of 2019 with many additional regions coming online for the 2020 season. Check out #DRIVENASA Community for updates when new TREC events are added to the calendar. You can also contact your local NASA region to find out when their first TREC event will be.
Very cool! It's great to see NASA offering more opportunities to get folks into endurance racing. We look forward to see how this develops; we bet it'll lead to more folks getting into all forms of wheel-to-wheel, and thus boosting car counts around the country! -Editor