McLaren Unveils 2012 F1 Challenger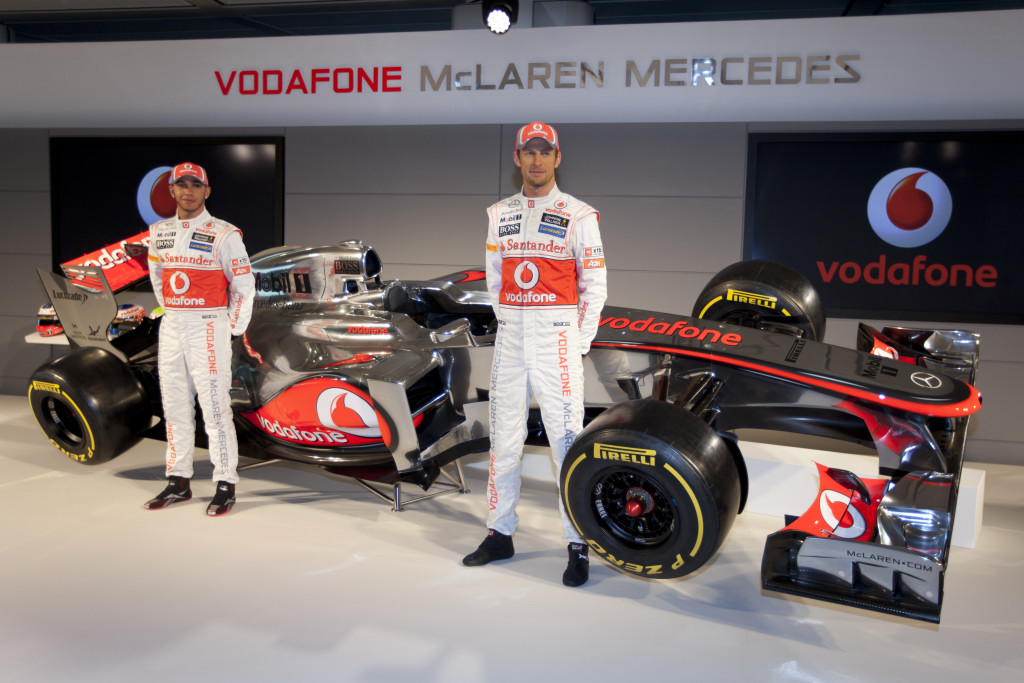 The Formula 1 circus continues to rev up, as the various teams begin to unveil the cars that will compete in 2012. McLaren-Mercedes revealed its 2012 challenger today at its Woking, England factory.
According to the team, this new car is a more evolutionary design, building on the success of last year's car. The rear bodywork is slimmer for improved air flow, while the cooling system has been revised as well.
The MP4-27 will begin testing (in private) at Jerez on February 7, with Jenson Button at the wheel.
The rest of the F1 launch schedule is as follows:
Caterham – 1/25
McLaren – 2/1
Ferrari – 2/3
Force India – 2/3
Lotus – 2/5
Sauber – 2/6
Red Bull – 2/6
Mercedes – 2/21
Toro Rosso, Williams, Marussia (formerly known as Virgin), and HRT have not announced unveiling dates. The 2012 F1 season will begin in Melbourne, Australia, with the Australian Grand Prix on March 18.