McLaren Applied Partners with Elaphe to Enhance EV Packaging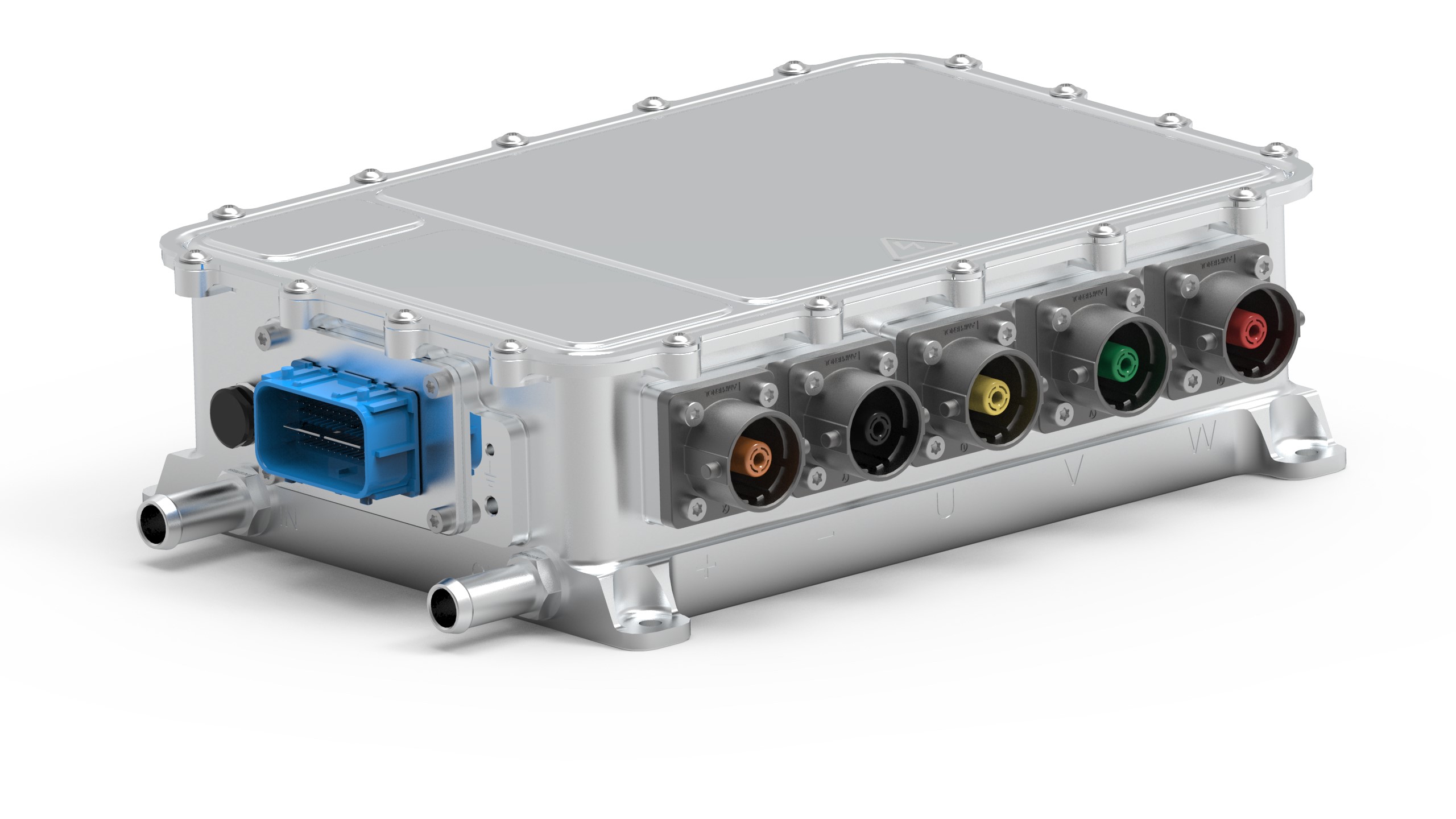 McLaren Applied has partnered with in-wheel motor specialists Elaphe to help automakers boost overall electric vehicle (EV) performance. The British engineering and technology pioneer is combining its next-generation IPG5 800V silicon carbide inverter with Elaphe's range of in-wheel motors creating a highly efficient system that will enhance EV packaging, efficiency and driving dynamics.
At just 3.79L in size and weighing 5.5 kilograms, IPG5 provides unrivalled power density, efficiency and motor control. Alongside Elaphe's compact high-torque in-wheel motor, the combined powertrain solution saves space, unlocking new possibilities for EV packaging.
Derived from decades of innovation in top tier automotive and motorsports applications, McLaren Applied's IPG5 is highly controllable, offering variable switching frequencies and unparalleled motor response. The variability in switching frequency up to 32kHz enables engineers to use a faster, more efficient and lightweight drivetrain.
"We believe efficiency and driving dynamics will play an important part in the next waves of electrification," commented Stephen Lambert, Head of Electrification at McLaren Applied. "Our IPG5 800V inverter enables customers to run different switching frequencies. And with variable switching frequencies comes the ability to run higher speed motors that are smaller and lighter. By combining IPG5 with Elaphe's high speed in-wheel motors, we're not only making the EV powertrain more responsive and efficient, we're making it more cost-effective too. That's a compelling proposition."