McLaren 570S GT4 Announced With SRO Homologation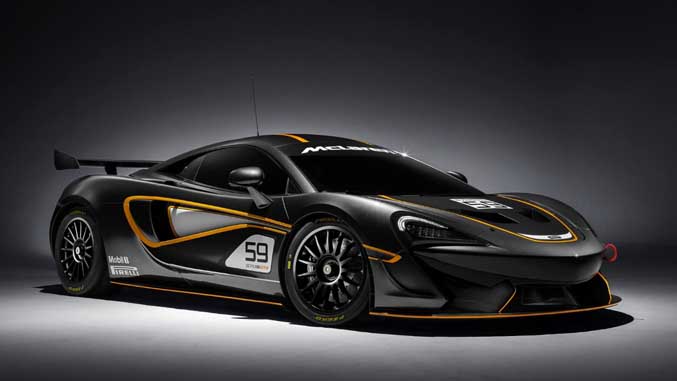 McLaren GT, the motorsports division of McLaren Automotive, announced, as expected, that the new 570S GT4 will be homologated to align with SRO GT4 rules. SRO is the organizing body for GT racing in Europe and has directed the technical rules foundation for worldwide standardization of classes like GT3 and now GT4. This paves the way for factory-built semi-spec race cars, like the Aston-Martin Vantage GT4, KTM X-Bow GTR and Ginetta G55 among many others. These cars have recently been adopted for U.S. racing, for example, by Pirelli World Challenge for its GTS class.
Based around the carbon fiber Monocell II chassis that is used in all Sports Series models, the GT4 features a new wide body, magnesium alloy wheels and Pirelli slick tyres, with a GT4-spec aero package including a high-level rear wing. Powered by the Sports Series' twin-turbo V8, which has about 560 hp in street trim, the 570S GT4 seems especially powerful, but since GT4 is a balance-of-performance class, the car may carry substantial weight or be restricted in other ways.
For a McLaren, with race preparation, the price appears quite reasonable at an announced $211,000 in Europe.