Mazda Announces Plans For 2011 Geneva Auto Show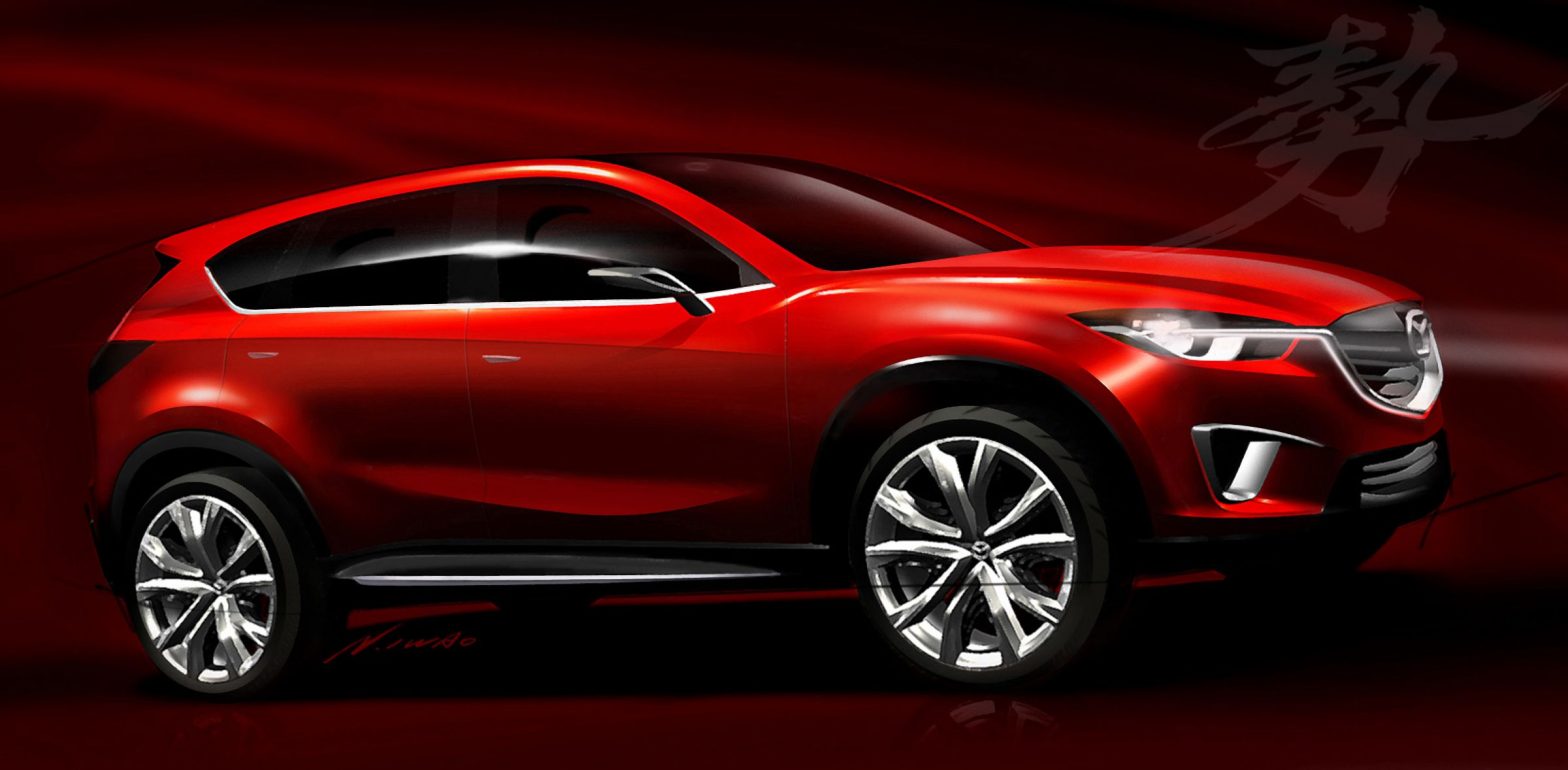 While Acura has already announced part of its 2011 Chicago Auto Show lineup, Mazda has skipped ahead to its Geneva Show plans. When the world's media descends on Switzerland for press days on March 1 and 2, Mazda will be treating them to a new concept titled MINAGI, as well as the Zoom-Zoom manufacturers SKYACTIV technologies.
According to Mazda, the MINAGI Concept will be a compact crossover inspired by the Kodo design language that we saw on the
Shinari Concept Car back in Los Angeles
. Besides the new design language, the MINAGI will feature several of the automakers SKYACTIV technologies.
These items are designed to offer driving pleasure without compromising environmental efficiency. To that order, the MINAGI will feature a SKYACTIV engine, transmission, and lightweight body and chassis. The chassis and body receive particular attention, with Mazda stating that they are to be lightweight and with "ample" safety features.
The official unveiling of the MINAGI and the SKYACTIV technologies will be on March 1. Check back then for all the latest news from Geneva.
Please scroll down for the official press release from Mazda.
Mazda MINAGI Concept to Shocase Mazda's All-new SKYACTIV Technologies and KODO Design at the Geneva Motor Show
HIROSHIMA, Japan – Mazda Motor Corporation will showcase the world premiere of its new MINAGI compact crossover SUV concept car during the press days of the 2011 Geneva motor show, which is being held from March 1-13, 2011. The Mazda MINAGI concept fully embraces Mazda's new SKYACTIV technologies and its new design theme, KODO – Soul of Motion. The exciting MINAGI concept is the forerunner to the launch of Mazda's upcoming next-generation products and symbolizes the evolution of the Mazda brand as it begins a new era.
The Mazda MINAGI is a compact crossover SUV concept that combines Mazda's SKYACTIV technologies – which represent the harmony between driving pleasure and outstanding environmental and safety performance – with emotional KODO design that communicates pent-up energy bursting with vitality as the vehicle nimbly navigates a sprawling urban cityscape. Fully introducing SKYACTIV technologies throughout, MINAGI is equipped with a SKYACTIV engine and SKYACTIV transmission fitted to a SKYACTIV-Body and chassis that merge comprehensive weight reduction with the assurance of ample safety features.
Mazda's stand at the Geneva show will also feature new SKYACTIV technology exhibits and the Mazda SHINARI design concept car, among a wide range of products.
Officially titled the 81e Salon International de l'Auto de Genève, the show's press days are March 1 and 2, and the public days are March 3-13, 2011. Mazda will hold a press conference on Tuesday, March 1.
Main Exhibits at the 2011 Geneva Motor Show
Reference exhibits
Mazda MINAGI (world premiere)
Mazda SHINARI (European premiere)
Technology exhibits
New Mazda SKYACTIV-G direct injection gasoline engine
New Mazda SKYACTIV-D clean diesel engine
New Mazda SKYACTIV-Drive automatic transmission
New Mazda SKYACTIV-MT manual transmission
Vehicles currently on sale
Mazda2, Mazda3, Mazda5, Mazda6, Mazda MX-5, Mazda CX-7, Mazda BT-50