Marshall Pruett On Why IndyCar's Young Talent Is So Good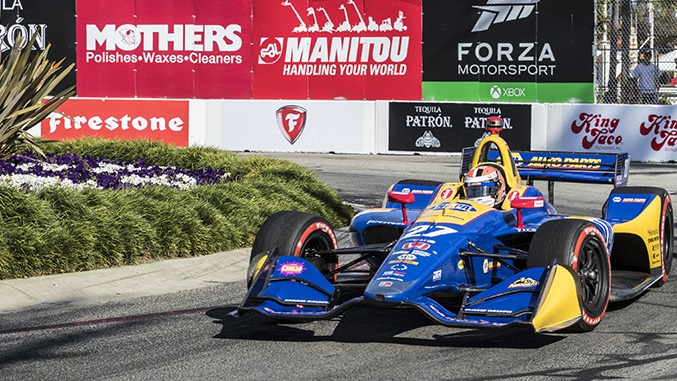 With IndyCar coming to Long Beach this weekend, we thought it would be topical to share this insightful article by Marshall Pruett on why IndyCar's rookie talent is so, well, talented.
"If you want to know the things that make a driver special, speak to their race engineers and driver coaches. It's through the men and women who work the closest with the best in the NTT IndyCar Series – and in this case, the shockingly good rookie class of 2019 – where one can unlock the codes to a rather special group."
Pruett summarizes Julian Robertson's (Chip Ganassi Racing) views on 27-year-old Felix Rosenqvist: "On a basic level, drivers are always trying to lap as quickly as possible, but few are capable of finding and living on the limit for prolonged stretches. It's bursts of blazing speed, surrounded by something more comfortable, albeit only a percent or two to the safe side of danger. But Rosenqvist operates in a constant state of attack."
They have a substantial amount of experience out of the gate, he goes on to say about Santino Ferrucci of Carlin Racing. "Where some of the young drivers (Michael) Cannon has worked with have needed a long leash and lots of time to fill the major holes in their game, Ferrucci is more complete at the age of 20 than many of his predecessors. Intensive junior open-wheel efforts in Europe, on-track and simulator testing with the Haas Formula 1 team, and a general commitment to eliminating weaknesses has produced a version of Ferrucci who – along with his rookie rivals – looks nothing like a first-year IndyCar driver."
Read the rest of the in-depth article here.
The 2019 IndyCar Series has been off to an exciting start, and we really look forward to seeing how everything turns out at the streets of Long Beach on Sunday. Will you be watching? What do you think about the current crop of rookie drivers?